Sheriff Joe Arpaio Says 3 Officers Arrested for Drugs, Human Trafficking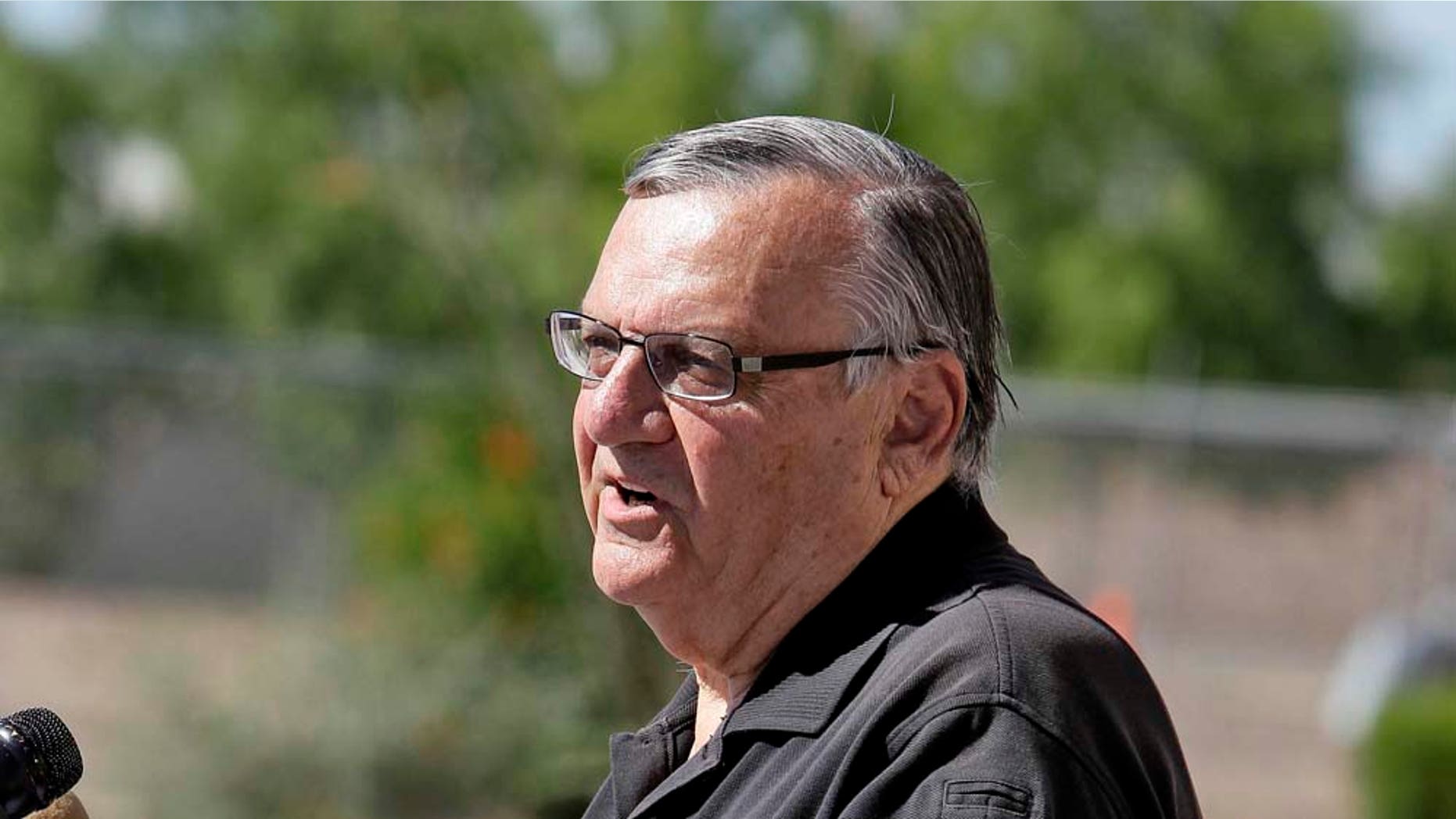 Sheriff Joe Arpaio has said that three of his Maricopa County employees have been busted for drugs and human trafficking.
The workers, a deputy and two female detention officers, were among 12 people arrested in a Phoenix-based international drug smuggling ring, authorities.
Arpaio, the self-proclaimed toughest sheriff in the country, said law enforcement is tough enough without having to worry his own team.
"We have enough violence without having moles in my own organization that put my deputies in danger," Arpaio said.
One of the detention officers, Marcella Hernández, told authorities that she is eight-months pregnant with the child of Francisco Arce-Torres, the alleged drug ring's leader who court documents say is also a member of the Mexican Sinaloa cartel.
Deputy Rubén Navarette, Hernández, and detention officer Sylvia Najera face felony charges.
Seven other sheriff's employees were being investigated for their possible involvement.
County Attorney Bill Montgomery said he believed none of the three had an attorney.
Navarette admitted to passing information about the sheriff's crime-prevention operations to the group, Arpaio said. The deputy also was accused of being part of a separate human trafficking ring that smuggled undocumented immigrants from Arizona to California.
Detectives searching Navarette's home found two undocumented immigrants inside, Arpaio said.
Navarette, who was once assigned to sheriff's human smuggling unit and was cross-trained as a federal immigration agent, regularly smuggled loads of undocumented immigrants, Arpaio said.
Navarette was an active member of the alleged drug smuggling group, helping launder money, transport drugs and even adding security cameras to the ringleaders' home, according to court documents. The operation produced heroin at a ranch in Mexico, and brought it to Phoenix in loads of 5 to 10 pounds each, authorities said.
As part of the investigation, officers on Tuesday seized 10 pounds of heroin, nearly $200,000 in cash, weapons, vehicles and stolen property.
Hernández, 28, was found with $16,000 cash when she was arrested Tuesday after arriving for work, Arpaio said. She was held on $2 million cash bond on charges that include transporting drugs and money laundering.
Navarette was arrested as he arrived for work Tuesday morning. He appeared in court Tuesday on charges including human smuggling, money laundering, controlling an illegal enterprise and conspiracy, and was ordered held on $1 million cash bond.
Najera's bond amount wasn't immediately available, but she was booked on charges of money laundering and controlling a criminal enterprise. She refused to talk to investigators.
"No one is above the law, and apparently no one is beyond the reach of drug trafficking organizations in Mexico," Montgomery said. "It's just one more illustration ... that the border is not secure. We have cross national transportation of drugs and illegal aliens that has now involved law enforcement officials here. And they've been able to do this and be ongoing in their efforts."
"Every organization, you're going to find some people who do wrong," Arpaio said. "It's human nature."
Based on reporting by The Associated Press.
Follow us on twitter.com/foxnewslatino
Like us at facebook.com/foxnewslatino