Sheriff Arpaio Profiling Lawsuit Has High Bar to Clear, Experts Say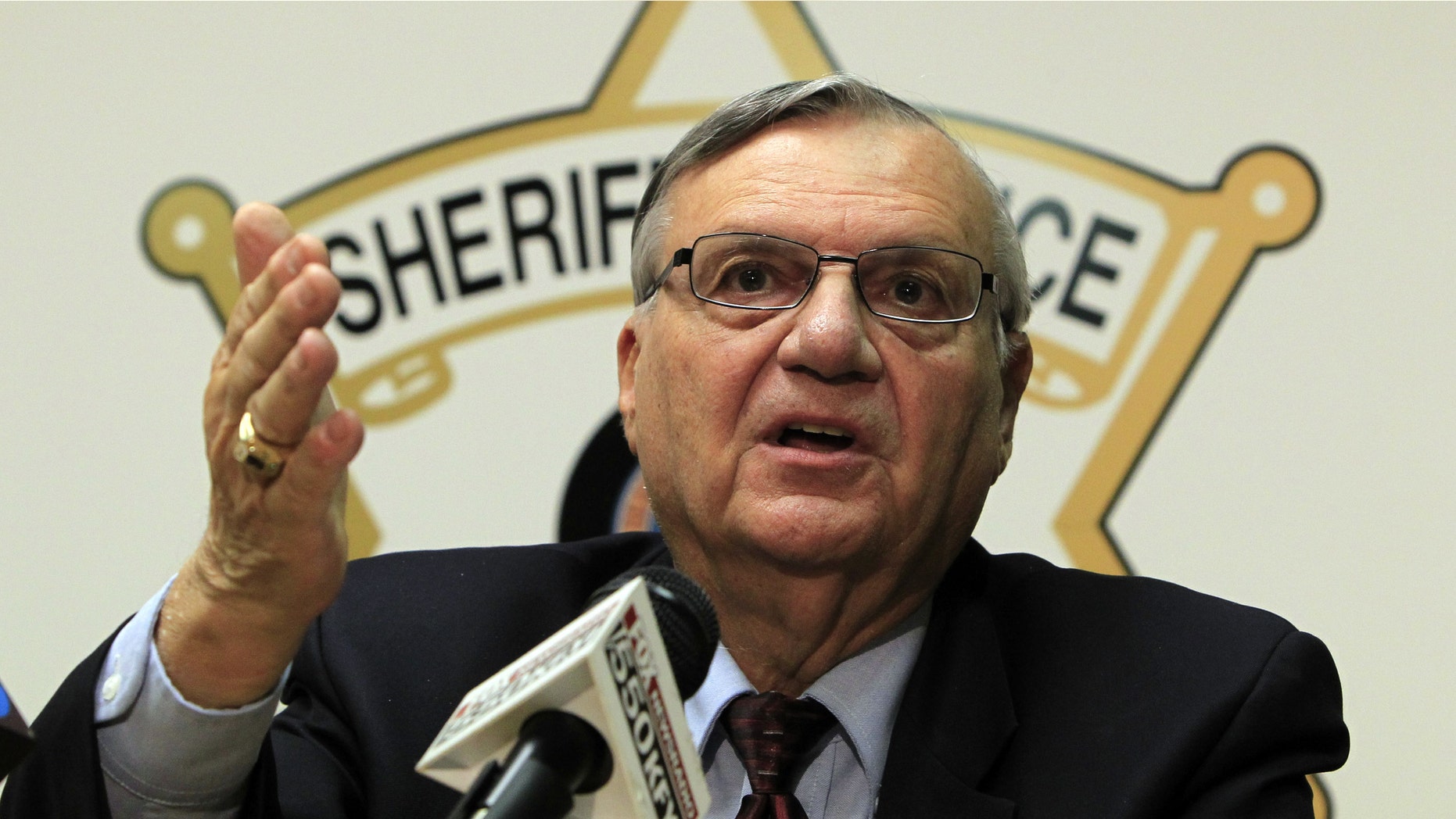 Discrimination lawsuits like the one against Maricopa County Sheriff Joe Arpaio are hard to win, say legal experts.
Such lawsuits have a high bar to clear to convince a judge that there was systematic discrimination in the agency, the experts say.
The civil lawsuit against Arpaio – brought by a group of Latinos -- marks the first case in which the sheriff's office has been accused of systematically profiling Latinos and will serve as a precursor for a similar yet broader civil rights lawsuit filed against Arpaio and his agency by the U.S. Justice Department.
The plaintiffs' attorneys presented insulting letters about Latinos, tearful personal stories and reams of statistics in an attempt to show a pattern by the sheriff and his department of singling out Latinos for enforcement.
Arpaio has repeatedly denied charges that his department discriminates against Latinos, saying his deputies only stop people when they think a crime has been committed.
But plaintiffs say deputies pulled over some vehicles only to make immigration status checks during regular traffic patrols and the sheriff's special "immigration sweeps."
Dan Pochoda, a lawyer for the American Civil Liberties Union of Arizona, pressing the case on behalf of the plaintiffs, said his side is relying on circumstantial evidence.
"There is rarely a smoking gun in these cases," Pochoda said.
Arpaio's office and top attorney Tim Casey declined to comment Tuesday. But throughout the trial the defendants have disputed evidence at all turns and pointed out that officers have received training in preventing  profiling.
Testimony is expected to wrap this week, and U.S. District Judge Murray Snow will decide the case.
Experts say it's not enough for plaintiffs' lawyers to show that a person or a group of people were discriminated against by sheriff's deputies. They say systematic discrimination claims such as these require more evidence.
To that effort, plaintiffs' lawyers have presented people who broke down in tears as they described encounters with authorities, saying they were pulled over because they were Hispanic and officers wanted to check their immigration status, not because they had committed an infraction.
Attorneys for Arpaio and the department disputed such characterizations, typically working to show that officers had probable cause to stop the drivers based on a traffic violation.
Plaintiffs' lawyers also presented statistics to show that Latinos are more likely to be stopped on days of immigration patrols.
And they criticized the department saying its safeguards against discriminatory policing are flimsy. They also showed emails containing offensive jokes about people of Mexican heritage that were circulated among sheriff's department employees, including a supervisor in Arpaio's immigrant smuggling squad.
The plaintiffs also have accused Arpaio of launching some patrols based on letters from county residents complaining that dark-skinned people were congregating or speaking Spanish, but did not allege any criminal activity.
Defense lawyers disputed the statistical findings and said that officers who circulated offensive jokes wer
Also, Arpaio's lawyers asked Snow for a dismissal, arguing in part that there was no testimony offered to prove plaintiffs' claims that profiling safeguards were inadequate.
The judge denied the request and said the trial will continue.
Maricopa County officials say a suit making a similar profiling allegation against the sheriff's office was settled last year without an admission of wrongdoing.
The plaintiffs in the case currently before Judge Snow aren't seeking money damages, they are seeking a declaration that Arpaio's office racially profiles and an order requiring policy changes. If Arpaio loses the case, he won't face jail time or fines.
If he wins, it will severely undercut the upcoming federal case against him that makes similar allegations and also focuses on the special immigration patrols.
During the sweeps, deputies flood an area of a city -- in some cases, heavily Latino areas -- over several days to seek out traffic violators and arrest other offenders. Undocumented immigrants accounted for 57 percent of the 1,500 people arrested in the 20 sweeps conducted by his office since January 2008, according to figures provided by Arpaio's office, which hasn't conducted any of the special patrols since October.
Gabriel J. Chin, a University of Davis law professor whose specialty includes race and the law, said discrimination cases are hard to prove because there's always an alternative explanation presented. But Chin said alternative explanations can work against an agency.
"At some point, you are asking the finder of fact to accept a lot of coincidences," Chin said.
This story is based on reporting by The Associated Press.
Follow us on twitter.com/foxnewslatino
Like us at facebook.com/foxnewslatino