Shells hit Sudan town as African football cup opens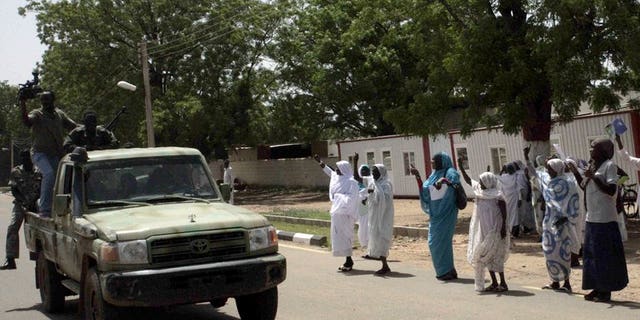 KHARTOUM (AFP) – Suspected rebel shell-fire hit the capital of Sudan's war-torn South Kordofan state on Tuesday, the opening day of an African regional football tournament, local sources said.
They said the shells hit Kadugli in the early afternoon, ahead of the first match in the Council for East and Central Africa Football Association (CECAFA) Kagame Club Cup.
"They are targeting that stadium," a local resident said.
The venue was not hit and there were no reports of casualties.
A separate source in Kadugli said several shells struck in different parts of the town and the Sudanese army retaliated.
Football fans inside the stadium heard both the shelling and the return barrage from the army, but kept on watching the game, the local resident said.
"It has become almost normal for the people of South Kordofan," he said.
Insurgents from the Sudan People's Liberation Army-North (SPLA-N) admitted shelling Kadugli last Friday as they targeted a Sudanese military facility.
But some shells landed inside a United Nations peacekeeping base, killing one soldier and wounding two others. Residents said the base is near the CECAFA stadium.
Neither the rebels nor the army could be reached for comment.
The rebels, fighting since 2011 in South Kordofan, have periodically shelled Kadugli since late last year, causing some fatalities.
Kadugli is co-hosting the tournament with El Fasher, in Sudan's troubled Darfur region.