Shell opens compensation talks over massive Nigeria oil spill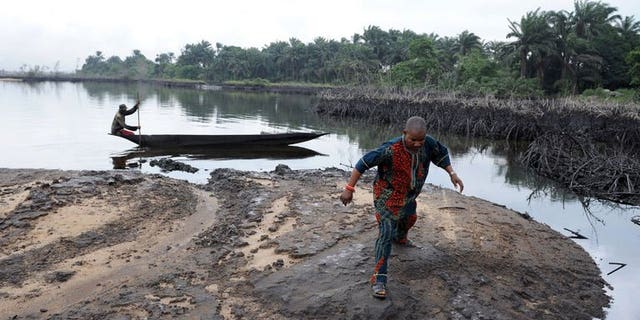 PORT HARCOURT, Nigeria (AFP) – Anglo-Dutch energy giant Shell held compensation talks in Nigeria on Monday with leaders of a community devastated by two massive oil spills in 2008, activists said.
The talks were ongoing in Port Harcourt, capital of the southern Rivers State and the hub of Africa's largest oil industry.
About 15,000 residents of Bodo, a cluster of fishing villages in Rivers, are seeking millions of dollars of compensation over the spills.
"Shell officials and a team of lawyers from (Britain) are meeting...on how to compensate the affected villagers," the head of the legal department of local NGO Environmental Rights Action (ERA), Chima Williams, told AFP.
Lawyers from the London-based firm Leigh Day are representing the Bodo community.
ERA was not directly involved in the talks but was monitoring on behalf of the affected community.
"We want Shell to adequately compensate the villagers as well as clean the spills that have polluted their environment and destroyed their means of livelihood," Williams said.
An official from the Anglo-Dutch oil major who requested anonymity also confirmed that talks were ongoing Monday, with no media allowed on site.
Activists estimate the spills to be between 500,000 and 600,000 barrels, but Shell which has admitted liability, disputes the amount of oil spilled and the extent of the damage.
Nigeria is the world's eighth largest oil producer, pumping some two million barrels a day, and Shell is the biggest producer in the west African country, where it has been drilling for over 50 years.