Seven Angolans 'freed on bail after banned demo'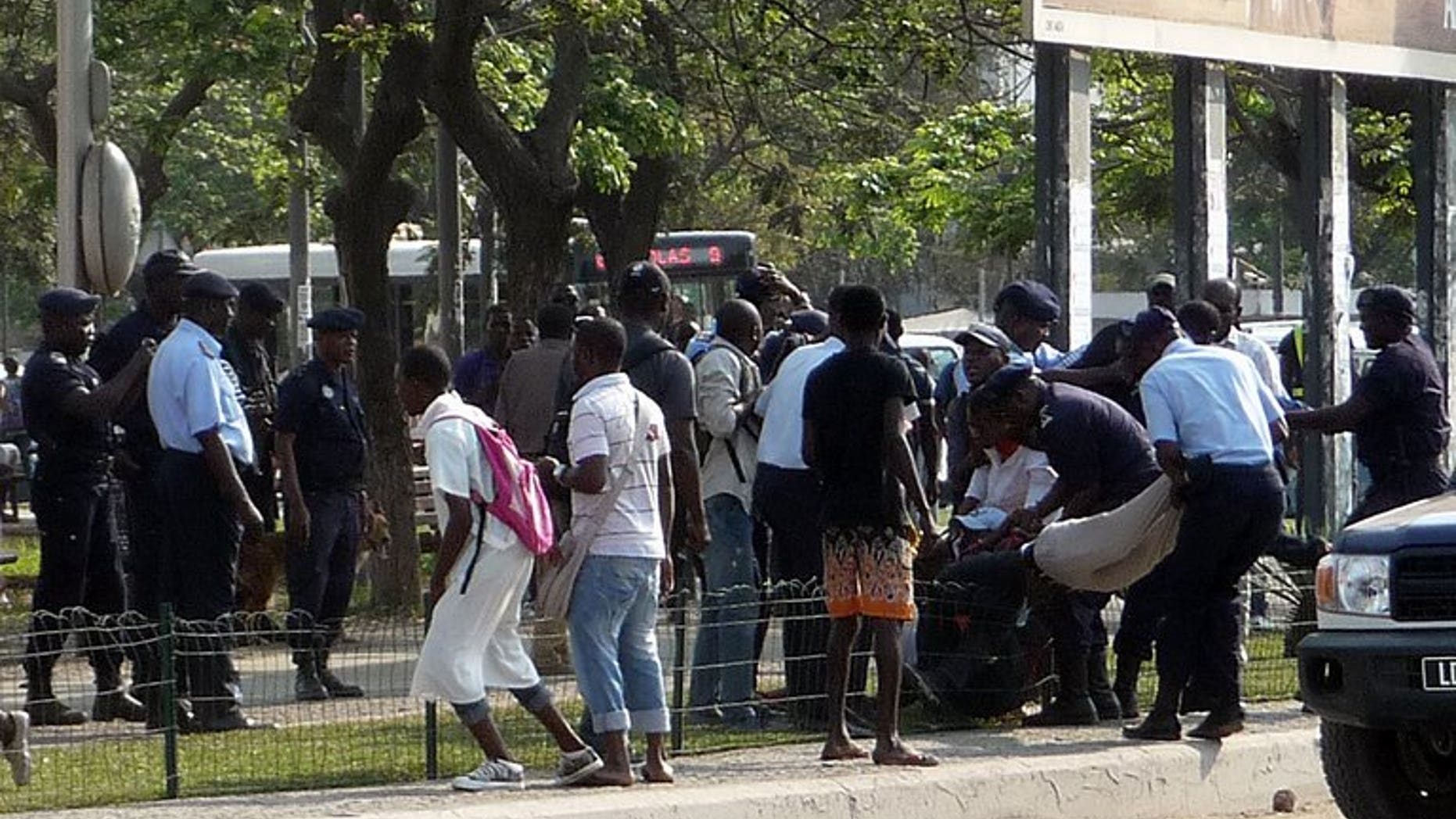 LUANDA (AFP) – An Angolan court has freed on bail seven young people who were arrested after organising a banned demonstration against social injustice last week, one of their lawyers said Tuesday.
"They were all freed yesterday (Monday) by the police tribunal in Luanda for lack of sufficient charges, but each one must pay bail of $2,000 (1,484 euros) or return to prison," Salvador Freire dos Santos, the president of the Maos Livres (Free Hands) association, told AFP.
"Neither the police nor the prosecutor were capable of defining the charges that justified their arrest or their detention," added the lawyer, whose association is working to raise the bail money.
The youths were first arrested last Thursday for trying to organise a demonstration in the capital against the government and its failure to improve living conditions for most people in the oil-rich country.
Those who tried to join the demonstration, called by a group of students and young professionals known as the Angolan Revolutionary Movement, were dispersed by a large police contingent.
Police said the protest, sparked by the state's demolition of homes and forced evictions of poor families, constituted a disturbance of the peace and public security.
The arrested youths were freed the following day, then arrested again together with three Angolan journalists, as they came out of the courtroom, and they spent the end of the week in prison.
The Angolan Revolutionary Movement was behind the first demonstrations held in the tightly ruled southern African country in March 2011. Its activists also level charges of nepotism against President Jose Eduardo dos Santos' authoritarian regime.
Dos Santos has been in power for 34 years and was reelected in August 2012 for five years. He ran the country during much of a post-independence civil war that ended in 2002.
Angola has become the second largest oil producer in Africa after Nigeria, but little of the wealth has trickled down to the population estimated at more than 18 million.