Serbia Weighs Allowing Ratko Mladic to Visit Daughter's Grave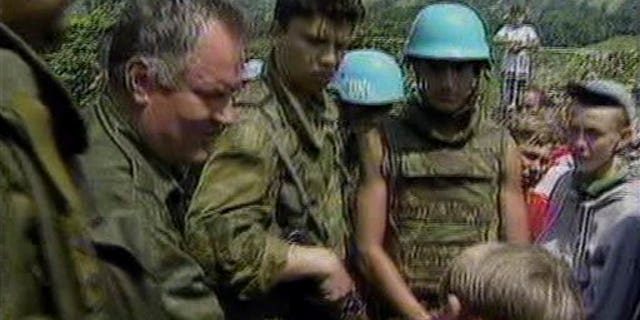 Bosnian Serb wartime general Ratko Mladic, indicted for genocide, would get approval from Serbia's war crimes court to visit his daughter's grave, but the decision would likely be vetoed by the security services, Reuters reports.
Mladic, accused in the 43-month siege of Sarajevo and the massacre of 8,000 Muslims in Srebrenica during Bosnia's 1992-1995 war, was frequently seen visiting his daughter's grave before he went underground in the early 2000s, according to Reuters.
Mladic's daughter Ana committed suicide in 1994 with her father's handgun and was buried at a cemetery in the outskirts of Belgrade.
"The court has tentatively agreed to allow this, but the final decision is in the hands of security services as such a move poses a major security risk," said the court official who asked not to be named.
"Because of that, it is unlikely this will materialize."
The Serbian court has ruled that Mladic is fit to be handed over to the U.N. war crimes court in The Hague, despite his poor health. It has served him with extradition papers.
According to Reuters, Mladic's lawyer Milos Saljic said he would appeal the extradition on Monday and that his client could not be handed over to the Hague-based court until his health was stable.