Serbia govt' says no crimes against Serbs punished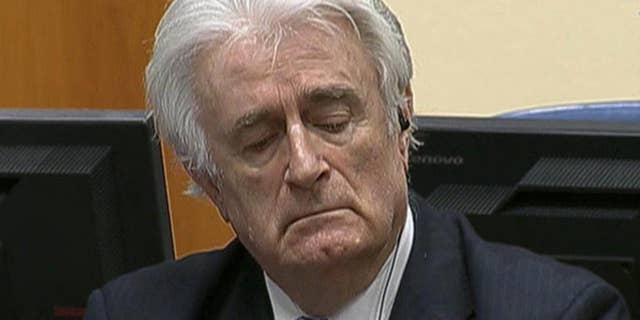 BELGRADE, Serbia – Serbia's government says it won't comment on the genocide conviction against wartime Bosnian Serb leader Radovan Karadzic, but has still complained the U.N. war crimes tribunal is biased against Serbs.
The government said Friday the work of the war crimes court for the former Yugoslavia has left a "bitter taste because no orchestrators of the policies of crimes against Serbs have been punished."
The statement says "the justice that punishes members of one nation for the crimes that everybody committed is in fact selective." But it adds that Serbia will work for reconciliation and look toward the future.
Karadzic was sentenced to 40 years in prison on Thursday for orchestrating atrocities against Muslims and Croats in Bosnia during the 1992-95 war, including the massacre of some 8,000 people in Srebrenica.