Serb officials warn of another war in the Balkans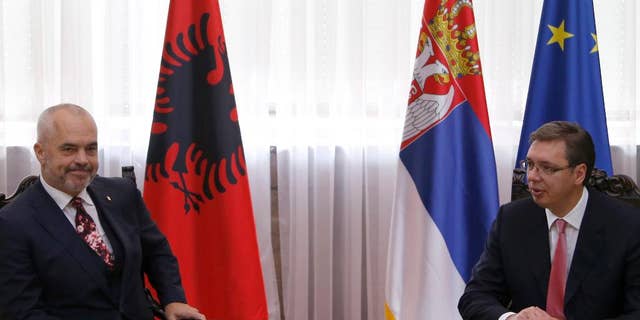 NEWYou can now listen to Fox News articles!
BELGRADE, Serbia – Serbian officials are warning of another war in the Balkans if Albanians try to form a joint state in the war-weary European region and the West does not reject such a plan.
The angry reactions from the Serbs came after Albania's Prime Minister Edi Rama said an interview with Politico journal that a union between Albania and ethnic Albanian-dominated Kosovo cannot be ruled out if EU membership prospects for the Western Balkans fade.
Serbian government minister Aleksandar Vulin said Friday he expects the EU and NATO to denounce such statements, otherwise there could be another war in the Balkans.
Kosovo declared independence from Serbia in 2008, which Serbia does not recognize.
The Balkans saw bloody clashes in the 1990s that left tens of thousands dead.