Separatist commander assassinated in eastern Ukraine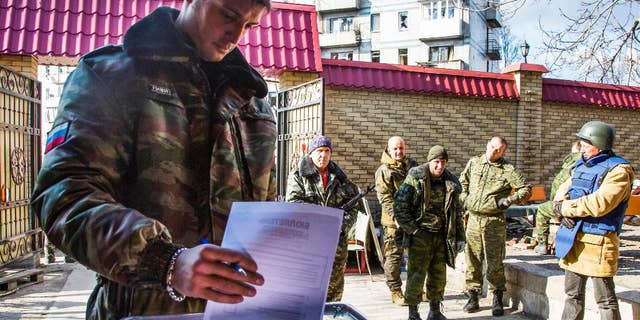 MOSCOW – Separatist rebels in eastern Ukraine say one of their most prominent warlords has been assassinated.
Rebels' Donets News Agency said Mikhail Tolstykh, better known under his nom de guerre Givi, died early Wednesday morning in what it described as a terrorist attack. Several Russian media outlets said Tolstykh died in an explosion in his office. Russian state television showed pictures of firefighters putting out flames in the building where Toltsykh's headquarters is believed to be.
Tolstykh was one of the most recognizable faces of an armed conflict between Ukrainian government troops and Russia-backed rebels which has claimed more than 9,800 lives since it began in 2014. Tolstykh's death follows the assassination of his close associate Arsen Pavlov, also known as Motorola, last year.