Senior Sudan official speaks out against crackdown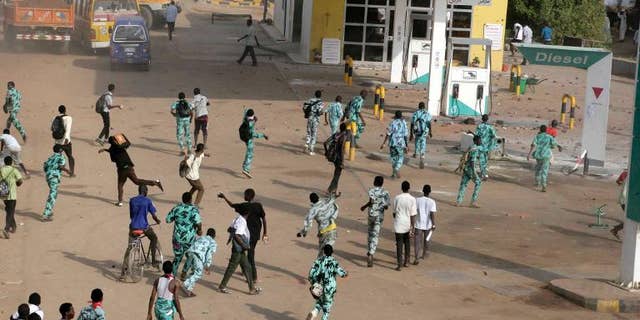 Khartoum (AFP) – A senior official in Sudan's ruling party on Monday spoke out against an "unnecessary" deadly crackdown on demonstrators protesting fuel price hikes, saying the government should have instead encouraged dialogue.
"The fact that so many have died points to the degree of violence," the official told AFP on condition of anonymity, in comments that reflect divisions within the governing National Congress Party (NCP).
"I believe it was unnecessary to repress the peaceful demonstrators. Peaceful demonstration is a constitutional right."
Authorities say 33 people have died since petrol and diesel prices jumped by more than 60 percent one week ago, sparking the worst protests of President Omar al-Bashir's 24-year rule.
"The demonstrations have somewhat subsided, leaving lots of grievances behind. These will take time to heal," said the ruling party official.
Solutions to the economy and other challenges "can???t be done by a limited number of people within the NCP, the government," he said.
"You need to open up the system, open up to others and make them feel they own the process."
Dialogue, he said, is preferable to armed confrontation.
"This is better than to meet with the fate of the former Egyptian government, Morsi, or Mubarak for that matter," he said, referring to the ouster of Islamist president Mohamed Morsi in July and his secular predecessor Hosni Mubarak two years earlier.