Sen. Menendez's friend remains in jail because of hold up over assets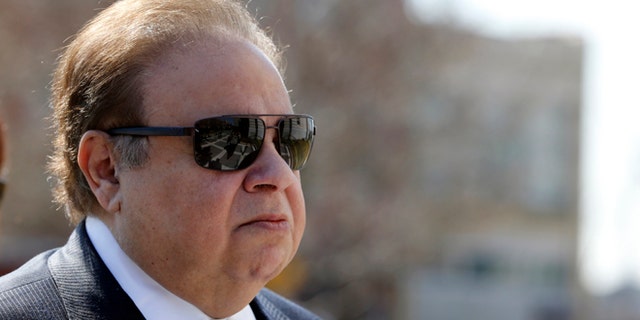 The Florida ophthalmologist at the center of the corruption charges against Sen. Bob Menendez (D-N.J.), Salomon Melgen, remains locked up behind bars after a magistrate issued no immediate ruling on bail after a hearing Wednesday.
Melgen has been behind bars for nearly eight weeks now on charges unrelated to Menendez. Prosecutors accuse him of defrauding Medicare out of some $105 million by falsely diagnosing patients with eye conditions and performing unnecessary procedures on them.
No bail has been set in the case because Melgen's extensive property and other holdings in his native Dominican Republic make him a possible flight risk. Part of the delay involves government officials in that country refusing to write a letter promising to extradite the 61-year-old Florida resident should he flee there before his trial, Melgen's attorney Matthew Menchel told the Palm Beach Post.
At Wednesday's three-hour hearing, U.S. Magistrate James Hopkins indicated that he wants to make sure Melgen won't have access to his villa and other assets in the Dominican Republic after being released on bail.
Another complication stems from money in trust funds for his children that Melgen may not have access to.
"This is not a typical bail case," Menchel said at one point.
This was the second hearing this week to try to set bail for Melgen.
Federal prosecutors initially asked that a bond of $20 million bond be set for Melgen.
In early April, Menendez and Melgen were indicted by a federal grand jury in Newark, N.J., for corruption and bribery stemming from allegations of campaign donations and other gifts being exchanged for official policy favors.
Both men deny any wrongdoing.
Nearly two weeks later, on Apr. 14, Melgen was indicted in Miami on 76 counts of Medicare fraud and making false statements. Menendez is not implicated in that case. Melgen has been held at a federal corrections center in Miami ever since.
Melgen denies the charges.
Like us on Facebook