Seemingly Typical Shoplifting Case Renders A Horrendous Discovery: Dead Fetus In A Shopping Bag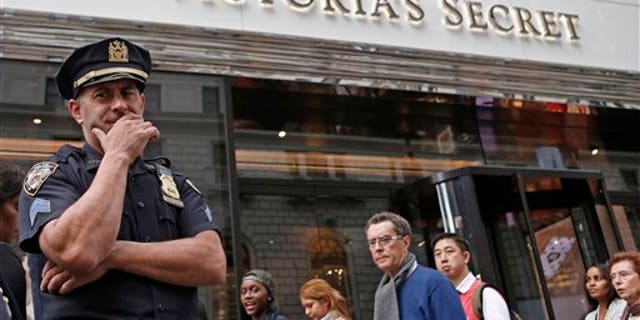 This disturbing revelation came out after what seemed to be a fairly routine case of shoplifting by two teen-age girls on Thursday.
Tiona Rodriguez and her friend, Francis Estevez, both 17, were held on suspicion of shoplifting lingerie from a Victoria's Secret store in New York City.
But then it was quickly discovered that it was far from a routine case of teens behaving badly.
The results of an autopsy could determine whether two teenage girls will be hit with more serious charges after one of them was found carrying a dead fetus in a bag while shopping at Victoria's Secret.
Police were called to the store Thursday after a security guard on the lookout of shoplifters searched the girls, discovered a strong odor coming from one of their bags and found the fetus.
The girls were arrested on charges of petty larceny and criminal possession of stolen property, police said. The teenager thought to have given birth was hospitalized, and the other was questioned by police.
One of the girls told detectives she was carrying the remains because she had delivered a day earlier and didn't know what to do, authorities said. It wasn't clear whether the fetus was alive or dead when delivered, or how far along the girl was in her pregnancy.
The medical examiner's office was performing an autopsy on the remains, and more charges could follow depending on the results.
A person who answered the phone at the home of the girl believed to have given birth had no comment. No phone number was available at the address provided by police for the second teenager.
Based on reporting by The Associated Press.
Follow us on twitter.com/foxnewslatino
Like us at facebook.com/foxnewslatino