Seeking greater powers, Erdogan chairs Cabinet's 1st meeting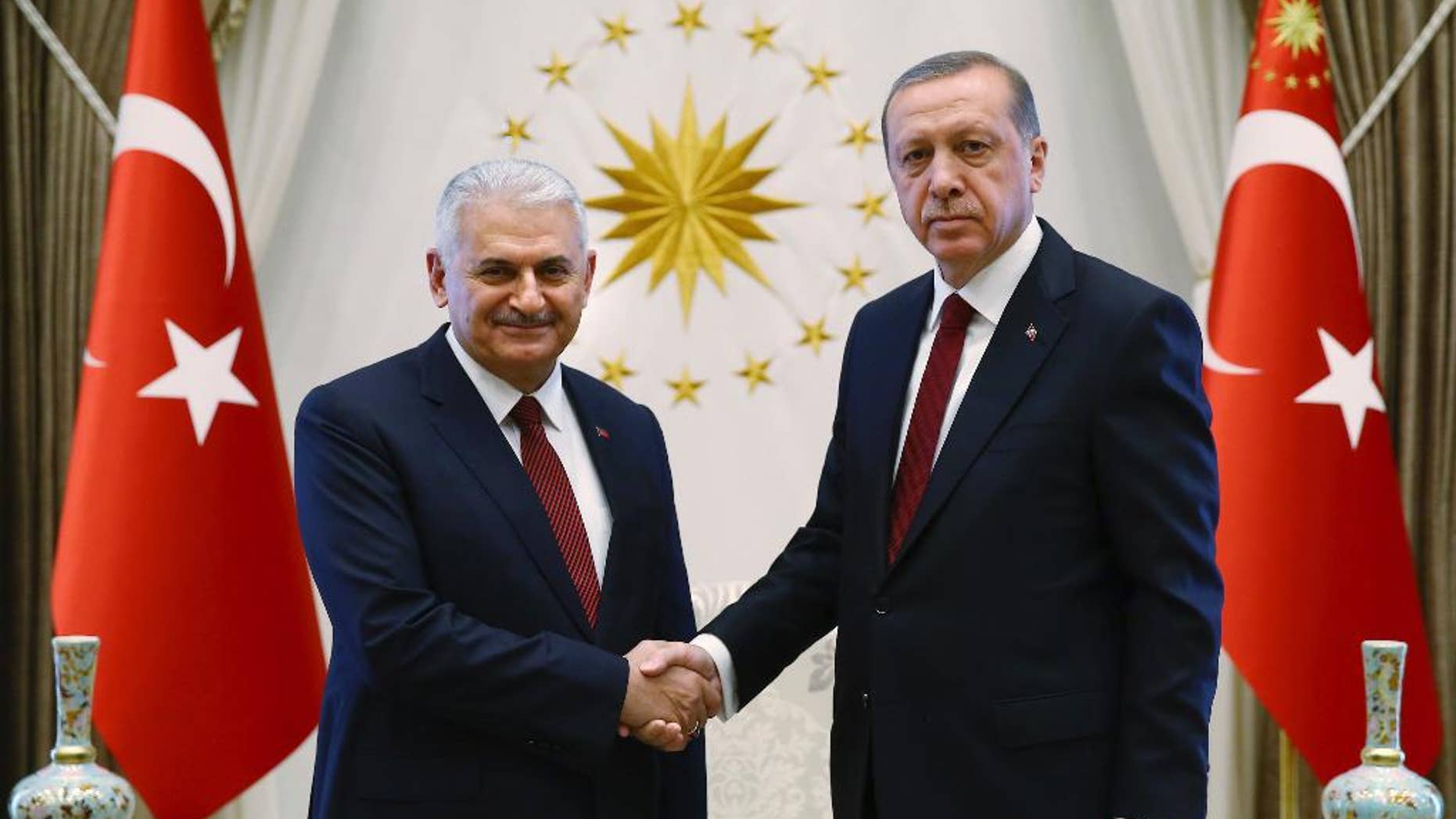 ANKARA, Turkey – President Recep Tayyip Erdogan is presiding over the first meeting of Turkey's new Cabinet led by a trusted ally, in a clear sign that he intends to maintain influence on the running of government.
Erdogan on Sunday appointed Binali Yildirim as prime minister. Yildirim promised to immediately work toward a constitutional overhaul that would increase the powers of the largely ceremonial presidency. He replaced Ahmet Davutoglu, whose support for a powerful presidential system seemed lukewarm.
Erdogan chaired the new government's first meeting at his palace on Wednesday.
Constitutionally, the prime minister has executive powers in Turkey. But Erdogan, a former premier, has continued to wield powers from behind the scenes.
He is pressing for constitutional changes for an all-powerful presidency.