Security forces break up Venezuela protests with water tanks, tear gas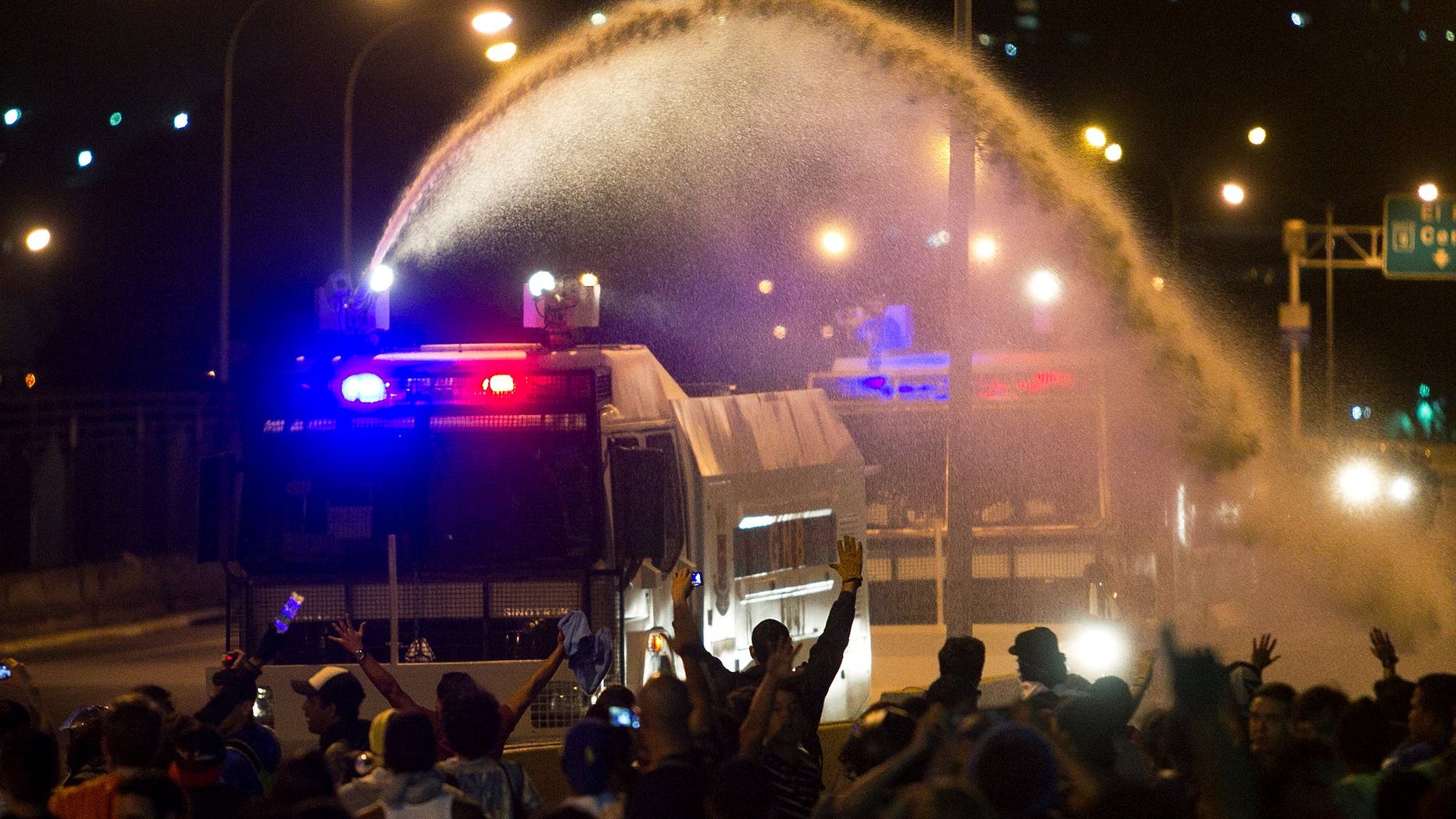 CARACAS, Venezuela – Venezuelan security forces backed by water tanks and tear gas have dispersed anti-government demonstrators who had blocked Caracas' main highway.
Some 500 student protesters who had choked off traffic for several hours responded by throwing stones and burning trash. There were no immediate reports of serious injuries as protesters regrouped at a nearby plaza.
Venezuelan President Nicolas Maduro rebuked the students in a televised address and says he won't tolerate any more disruptions on the nation's roadways.
The clash came on the third day of protests after a large anti-government rally left three dead and dozens more wounded on Wednesday.
Student groups have vowed to stay on the streets until authorities release those remaining in custody.