Secret UK tomb found to contain remains of 5 archbishops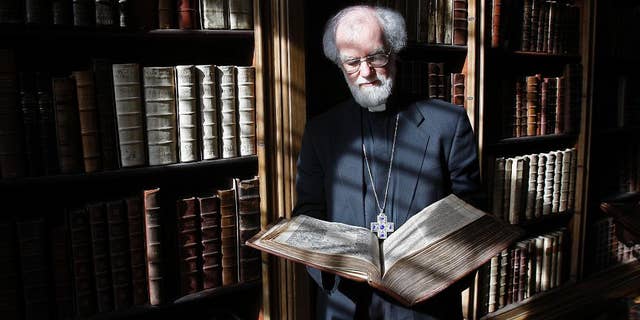 NEWYou can now listen to Fox News articles!
LONDON – A London museum has revealed that the remains of five archbishops of Canterbury were discovered inside a secret tomb beneath its building.
The Garden Museum posted a statement and video Sunday revealing the find, which was made more than a year ago.
The museum sits on a site that used to house the former St. Mary-at-Lambeth Church and is located next to Lambeth Palace, the archbishop of Canterbury's London residence.
The remains were found while builders were renovating the building. They lifted some slabs to reveal a hidden crypt.
Garden Museum director Christopher Woodward says five archbishops were buried in the tomb, including Richard Bancroft.
Bancroft became archbishop in 1604 and played a major role in production of the King James Bible.
The remains of the others have not been identified.