Secret papers: UK considered chemical weapons buildup in 1980s in response to Soviet stockpile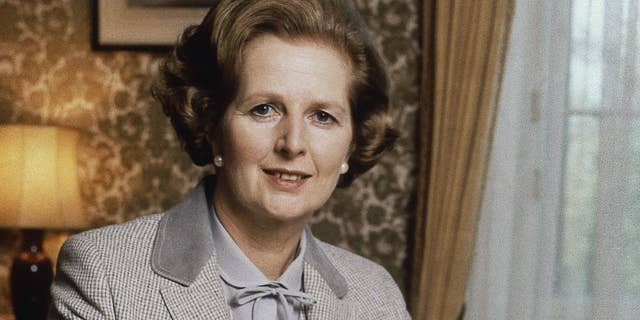 LONDON – Newly released official papers show that former Prime Minister Margaret Thatcher's government considered rebuilding Britain's chemical weapons arsenal in the face of a Soviet threat in the early 1980s.
The formerly secret documents show that Thatcher's defense chiefs were worried that Britain had no response to a possible Soviet chemical attack except to retaliate with nuclear weapons.
At the time, the Ministry of Defense believed the Soviet Union had more than 300,000 tons of nerve agents along with other chemical weapons.
Britain by then had voluntarily given up its chemical weapons supplies, and the United States — a fellow NATO member and close ally — had aging supplies that amounted to only one-tenth of the Soviet arsenal.
In the papers, Thatcher states that it might be considered "negligent" of the government not to develop a credible response to a Soviet chemical attack short of using nuclear weaponry. She also suggests urging the Americans to modernize their chemical arsenal.
The lack of a chemical capacity was called a "major gap" in NATO's military capacity by Defense Secretary Michael Heseltine in a secret 1984 document. He said the threat of a nuclear response lacked credibility.
Secret studies indicated mass casualties were likely — officials estimated, for example, that 33,350 people would die if the Soviet Union carried out a successful chemical attack on the important dockyard in Southampton.
Memos also warned that NATO soldiers would have to wear protective gear in any conflict with Soviet-back Warsaw Pact troops, greatly limiting their mobility, while Warsaw Pact troops would not have to take any precautions because their adversaries did not have a chemical weapons capacity.
Thatcher concluded that the timing was not right for a buildup of chemical weapons but urged the public to be made aware of the "enormous imbalance" between Soviet and Western capabilities.
Other documents indicate the British studied building "chemical shelters" in homes to protect civilians from Soviet attack but could not come up with a workable design.
Chemical weapons were legal at the time. Britain has since joined the Chemical Weapons Convention barring them. It went into force in 1997, and Britain has worked to persuade other countries to renounce chemical stockpiles.
The secret files have been declassified by the National Archives under a 30-year rule regulating the release of government documents.