Second Mexico earthquake threatens to interfere with recovery efforts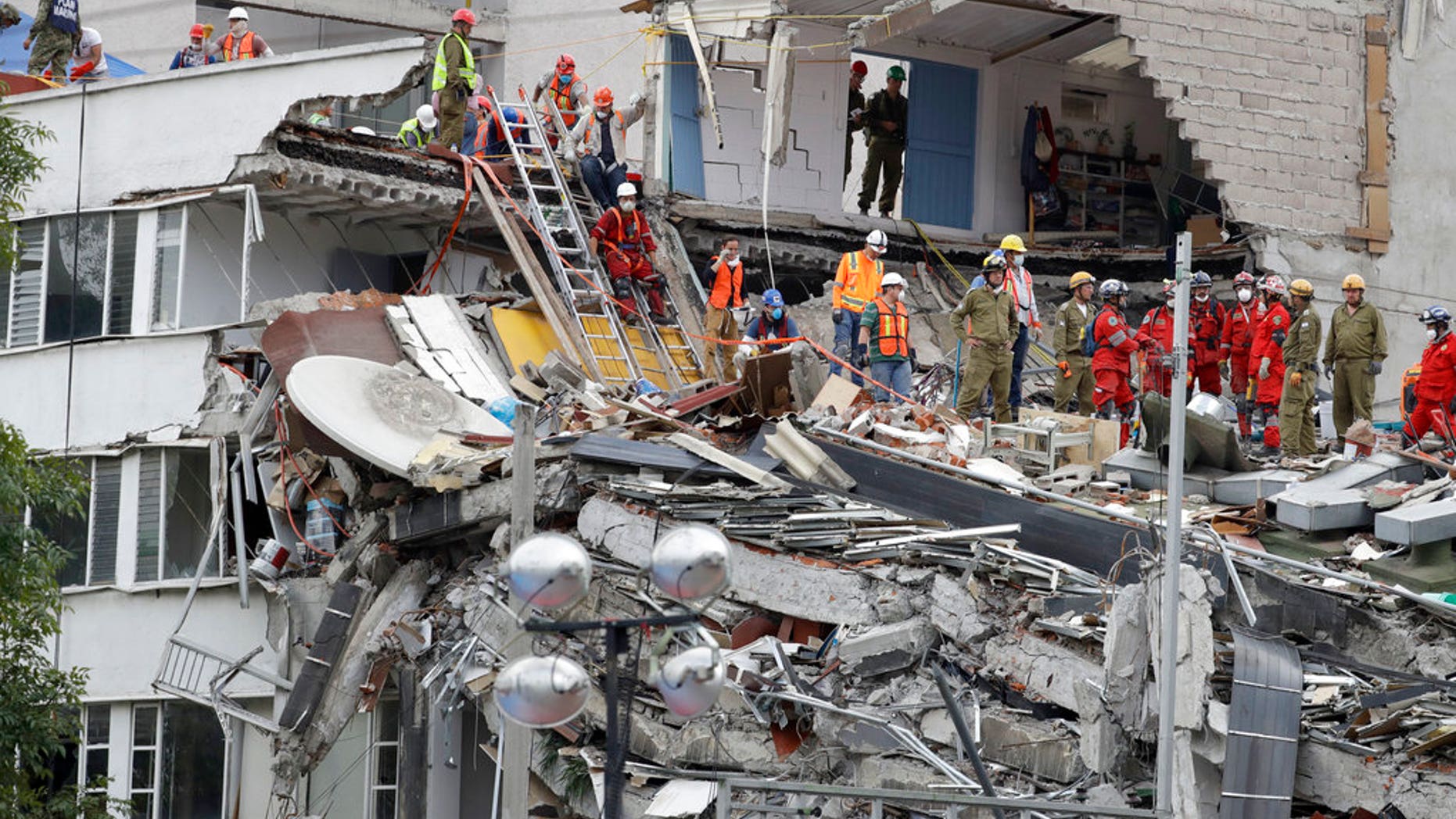 Rescuers in Mexico continued digging through rubble after another earthquake on Saturday threatened to sideline rescue efforts in the country, where more than 400 people died in two previous earthquakes.
The new magnitude 6.1 earthquake was centered about 11 miles south-southeast of Matias Romero in the state of Oaxaca, the U.S. Geological Survey reported. The tremblor was an aftershock from the magnitude 8.1 earthquake that struck on Sept. 7 – the strongest quake to hit the country in 32 years.
"I was frightened because I thought, not again!" Alejandra Catellanos told The Associated Press when she felt the tremors on Saturday.
A woman died when a wall of her home fell on her in the town of Asuncion Ixtaltepec, and a man died after a wall fell on him in San Blas Atempa, the government of Oaxaca state said. The region suffered significant damage after the Sept. 7 quake.
The new quake did not do much more damage to Mexico City, which saw the most deaths from last week's magnitude 7.1 tremblor, Mator Miguel Angel Mancera said. However, two people died of apparent heart attacks during Saturday's disaster. At least 167 people died in the capital last week.
Four people were injured in Juchitan and three in Tlacotepec, but none of their lives were in danger. Another person suffered a broken clavicle in the town of Xadani. Three hotels and two churches were damaged and a highway bridge collapsed. The Federal Police agency said the bridge already had been closed due to damage after the Sept. 7 quake.
"Homes that were still standing just fell down," Bettina Cruz, a resident of Juchitan, Oaxaca, said. "It's hard. We are all in the streets."
Visitors at Mexico City's Xoco General Hospital were urged to leave the building when the alarms sounded for the new earthquake. Some people clung on to the hospital beds with their loved ones, refusing to leave despite the danger.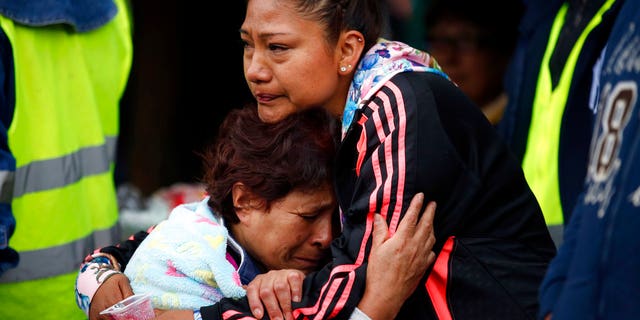 "I was worried about him," Syntia Pereda, 43, said before leaving her boyfriend's bedside and returning when the shaking stopped. She added it has become routine to hear the quake alarm at any moment.
"You say, well, it is God's will," she said.
Mexican President Enrique Pena Nieto also assured residents there was "no reported major damage" after Saturday's quake, adding: "A hug to its people who again lived difficult moments." He said the bridge of Ixtaltepec suffered the most damage.
The death toll from last week's earthquake climbed to 305 by Saturday afternoon. Dozens of bodies have been pulled from the rubble of collapsed buildings, with at least 115 people rescued. Many of those rescued remain in hospitals and suffering from injuries including fractures, bruises and severe brain injuries. Claudia Ponce, 30, has been by his father's bedside waiting for a better diagnosis of his condition.
"They tell you it's evolving. He's still in serious condition. If not, he wouldn't be here. But I have a lot of faith," she told The Associated Press.
The Associated Press contributed to this report.