Seattle missionary abducted in Nigeria released, church says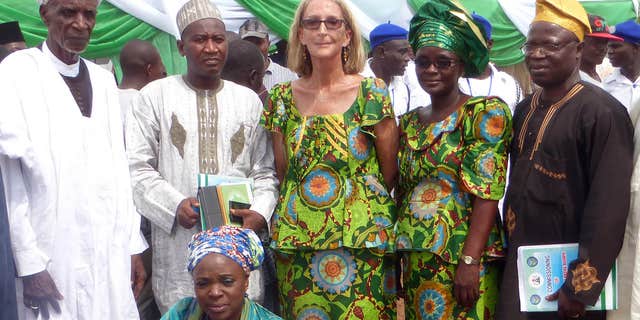 SEATTLE – A 71-year-old Seattle missionary abducted last month from a school in Nigeria has been released and is safe, the Free Methodist Church USA said Friday.
In a statement on the church website, Bishop David Kendall said the Rev. Phyllis Sortor was released Friday evening, Nigeria time, "into the care of authorities and Free Methodist Church leaders."
Armed men abducted her Feb. 23 from the Hope Academy compound in Emiworo, Kogi State.
"We are deeply grateful to all who prayed for Phyllis' safe return and praise God the family representative was able to secure her release," Kendall said in his statement.
He provided no details about how the release was arranged.
"As a matter of sound policy, and to help protect the many, many people who helped secure Phyllis' freedom, we will have no comment concerning the efforts that were undertaken to secure her release," the bishop said. In a response to an Associated Press email seeking additional details, Kendall declined to go beyond the website statement.
In the Seattle area, stepson Richard Sortor reacted with delight.
"Prayers are answered," he told KING-TV, adding, "You've got to believe. This doesn't happen very often and we're praising God."
Friends have described Sortor as courageous, tenacious and passionate about helping the people of Nigeria and said she was aware of the dangers.
"If you knew Phyllis, you'd just think positive," her stepson said Friday night. "She is the most straightforward religious person you'd ever know. Only good things could come out of this for her."
Kogi State police said shortly after the abduction that the men who took Sortor had initially demanded a ransom of nearly $300,000.
Police said they were collaborating with security forces to secure her return.
According to the church website, Sortor is the financial administrator for Hope Academy and works with International Child Care Ministries, a child sponsorship program in more than 30 countries. The church said she has also been instrumental in establishing schools in Kogi State for the children of Fulani herdsmen and in instituting grazing projects as one solution to long-term conflicts between Nigerian farmers and Fulani herdsmen.
Sortor is an alumna of Seattle Pacific University. In a statement, the school said it was thankful for her release "and for the many people who worked to secure her freedom."