Search continues for 16 gold miners missing after mine shafts flood in Colombia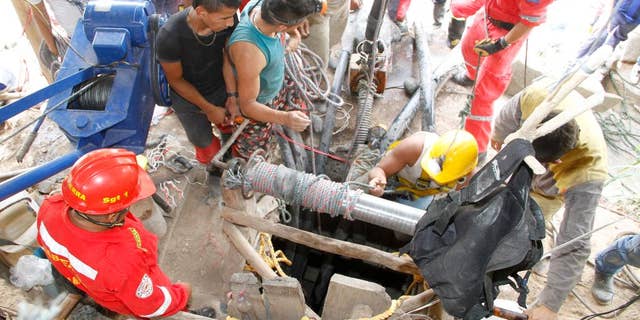 BOGOTA, Colombia – As many as 100 rescuers have resumed the search for 16 gold miners missing feared dead after three vertical shafts flooded.
Authorities say Wednesday's accident was likely triggered by a power outage or an explosion deep underground in the mine located in northwestern Colombia.
President Juan Manuel Santos called on rescuers to "spare no effort" in the search.
But the owner of the mine fears that the 16 miners are all dead. He said it will take at least three days for rescuers to pump out excess water from an adjacent river that flooded the shafts when the accident took place.
Fatal mining accidents are common in Colombia and caused the death of 120 people last year. That's the highest tally since 2011.