Sea turtle patrol finds body of missing Texas teen on Padre Island shoreline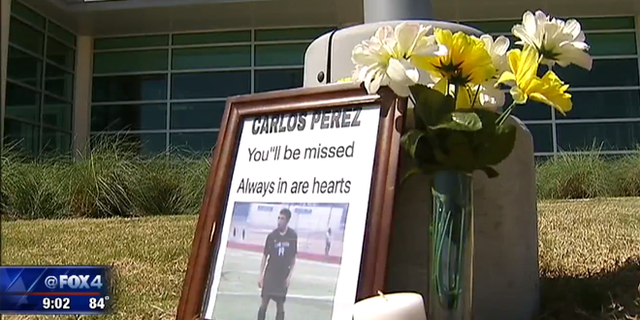 NEWYou can now listen to Fox News articles!
MANSFIELD, Texas – A body found on the South Padre Island shoreline has been identified as the Mansfield ISD student who went missing.
A Padre Island sea turtle patrol found the body in the surf Monday morning while looking for turtles.
The family of 16-year-old Carlos Alejandro Perez positively identified the body on Monday.
Witnesses said Perez was swimming in chest-high water near Bob Hall Pier when the rough surf pulled him under. He was not an experienced swimmer.
Mansfield ISD officials said Perez was a ninth grader from Lake Ridge High School. He was with a group of students and chaperones in Corpus Christi for the SkillsUSA state competition.
A memorial service for Perez was held at the St. Jude Catholic Church in Mansfield on Monday.
Katty Arreola, one of Perez's classmate, attended the service. She described Monday as a very somber day as many recalling their memories of the 16-year old.
"I couldn't make it to my math class (...) knowing that he's not there," said Arreola.
The U.S. Coast Guard, Corpus Christi firefighters and police searched the choppy waters on Friday for the missing teen. The search was suspended Friday due to the weather and then called off over the weekend.
For more stories go to fox4news.com