Scottish visit Liechtenstein, eyeing EU trade post-Brexit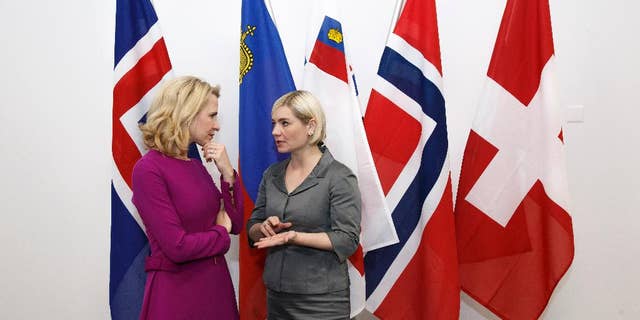 GENEVA – With Britain's exit from the European Union looming, Scottish officials are visiting Liechtenstein to explore the tiny Alpine country's arrangements that give it access to the massive EU market.
Liechtenstein Foreign Minister Aurelia Frick says that Scottish visitors are "coming and visiting Lichtenstein, and trying to find out especially about the functioning of" of the European Economic Area that allows Liechtenstein, Iceland and Norway to be part of the EU single market.
Frick spoke to The Associated Press on Monday at a meeting of ministers from the European Free Trade Association, another bloc that unites Switzerland with those three countries.
She said Liechtenstein can inform Scotland about the way the EEA and EFTA work, but said Britain must sort out its post-Brexit ambitions before membership in either could be considered.