Scottish man on trial for 'causing hatred' by posting joke video of dog saluting Hitler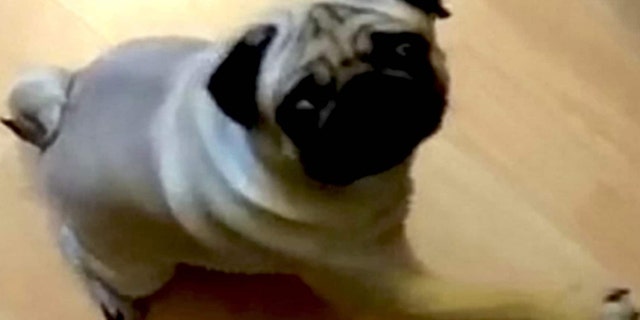 A Scottish man who recorded his girlfriend's dog watching a Nazi rally and raising its paw in an apparent salute to Adolph Hitler went on trial Monday after prosecutors said the video's posting to YouTube was anti-Semitic and caused hatred.
The "M8 Yur Dugs A Nazi" video, which has been viewed more than three million times since Mark Meechan posted it in April 2016, remains online.
Meechan, 29, was detained last May on suspicion of committing a hate crime and spent a night in jail.
"My girlfriend is always ranting and raving about how cute and adorable her wee dog is," he said. "And so I thought I would turn him into the least cute thing I could think of, which is a Nazi."
The video has raised questions about the line between free speech and satire, and what can actually be considered hate speech at a time of rising neo-Nazi and fascist sentiments in Europe and elsewhere.
'DOXXING' NEW LIBERAL WEAPON TO PUBLICLY SHAME THOSE ACCUSED OF BEING NEO-NAZIS
Some Jewish groups were not amused by the video, with the Board of Deputies of British Jews calling the video "sickening," while the Scottish Council of Jewish Communities said "to regard the meticulously planned and industrialized murder of six million people solely on the grounds of their ethnicity as a joke is outrageous," according to the Telegraph.
The officers who arrested Meechan told him the video could be seen as promoting violence against Jews, The Washington Post reported. Although some have found the video amusing, others have denounced it as anti-Semitic – including one woman who confronted Meechan and spread dog feces on his front door, the Post reported.
"The clip is deeply offensive and no reasonable person can possibly find the content acceptable in today's society," Detective Inspector David Cockburn said, according to the Times of Israel. "There is no place for hate crime in Scotland and police take all reports of incidents seriously."