Scottish Independence Party to set out timescale for possible 2nd referendum in manifesto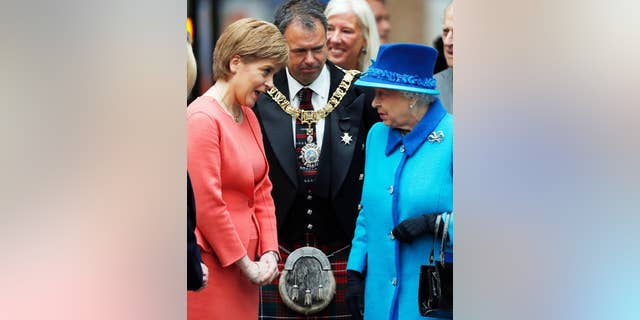 LONDON – The Scottish Independence Party says it will set out the timescale for a possible second referendum on independence in its upcoming election manifesto.
First Minister Nicola Sturgeon says the manifesto will include more details on the circumstances under which another vote may be "appropriate." She stressed Sunday that it was up to Scots to decide whether and when they wish to vote for independence again. She also said she will only hold another referendum if she is satisfied that the vote would have enough support to be successful.
Scots voted 55 percent to 45 percent in September 2014 to reject independence and remain inside the United Kingdom.
Since then, the pro-independence SNP has gained more influence, winning a landslide 56 of Scotland's 59 seats in May's general election.