Scores of migrants found abandoned in freight trailer near US-Mexico border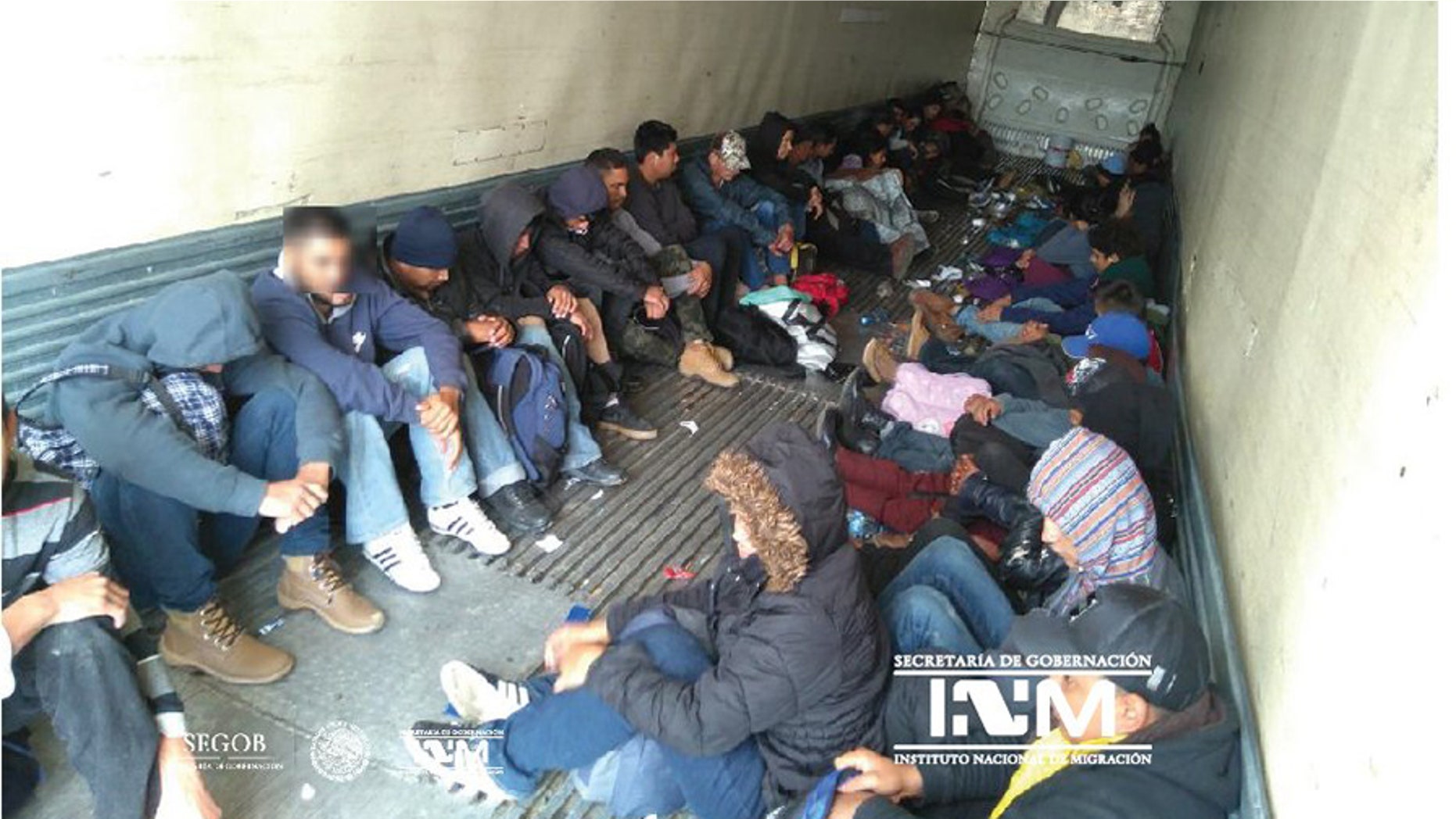 More than 100 migrants from Central America were found in a freight trailer abandoned by a roadside near the U.S.-Mexico border, agents from Mexico's National Immigration Institute said Friday.
The trailer was found near Ciudad Camargo, across the border from Rio Grande City, Texas, the Mexican immigration agents said.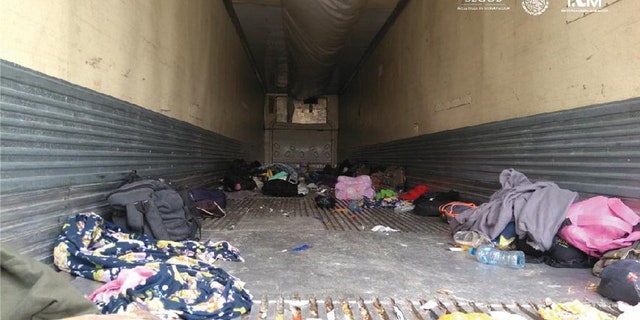 Passing military patrol personnel heard people pounding on the inside walls of the truck and calling for help.
The container had apparently been abandoned by migrant traffickers when the soldiers came across it in Tamaulipas, where migrants frequently attempt illegal border crossings, Reuters reported.
Thousands of Central Americans each year, fleeing violence and poverty, are transported by human traffickers in treacherous, sometimes life-threatening conditions, the report said. The migrants use Mexico as a channel to the U.S.
The rescued migrants, who crammed together for about 12 hours, included 91 Hondurans, seven Guatemalans and five Salvadorans. Among them were 24 youths and 12 unaccompanied minors who were turned over to child welfare authorities.
The migrants were also suffering from dehydration and asphyxiation, Reuters reported.
Subsequently, President Donald Trump called on the Mexican government Friday to block MS-13 gang members from traveling through Mexico to the U.S.
77 IMMIGRANTS FOUND IN TRUCK NEAR CALIFORNIA-MEXICO BORDER
More than 800 Central American migrants have been found in truck trailers or safe house in Mexico this year, Reuters reported, citing from a government document.
In July 2017, 10 people died after a truck carrying more than 100 Guatemalan and Mexican migrants was left in the parking lot of a Walmart store in San Antonio, Texas.
The Associated Press contributed to this report.