School stampede that killed 6 in southern China blamed on panic sparked by horseplay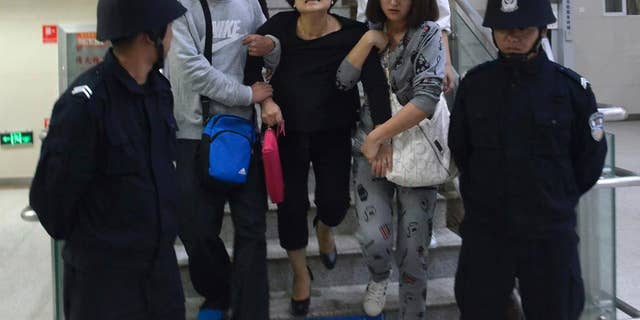 BEIJING – A stampede that killed six children and injured 26 at a southern Chinese elementary school was sparked by horseplay that caused panic among dozens of schoolchildren, a state-run newspaper reported Saturday.
The Beijing News said several boys were playing in the school in the city of Kunming on Friday when they knocked over several foam rubber sleeping mats. The mats landed on several boys whose screams sent dozens of panicked children down a narrow staircase out of the school building, causing the stampede.
The newspaper attributed its report to interviews with witnesses from the Mingtong Elementary School.
Following the stampede, Kunming officials demanded that all schools in the city be thoroughly checked to remove any safety hazards. Five city and district education officials were suspended because of the incident, while a school vice principal and a district education deputy chief were removed from their posts, the China News Service reported.
Last month, a popular online video showed several subway cars in Shanghai clearing of passengers after a passenger fainted onto the train's floor. The video showed several people being trampled by the fleeing crowd and the passenger regaining consciousness a few minutes later.