School bus hit by train in southern France, at least 4 students dead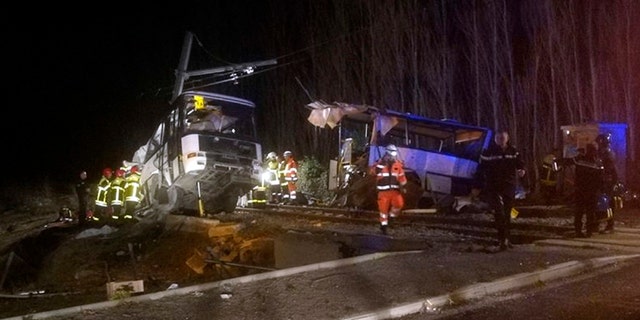 At least four school children were killed in southern France on Thursday after a train and bus collided, the French Interior Ministry reported.
Another 19 people were reportedly injured on the bus, including 11 critically, during the incident near Pergignan, local news website L'Independant reported.
"Emergency services have been mobilized and a crisis co-coordination unit [has been] set up," a local official told Reuters.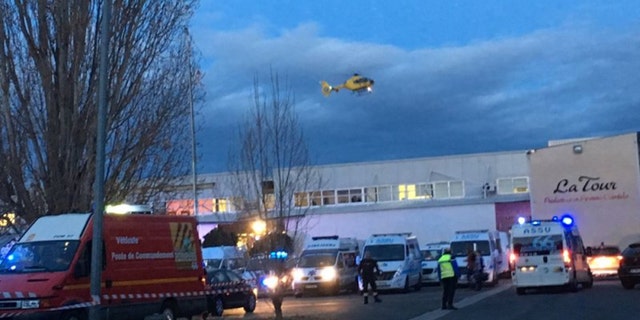 Witnesses said the school bus, thought to be carrying students as young as 11, was reportedly cut in two during the collision, Sky News reported.
The accident occurred at about 4 p.m. local time close to the village of Millas as the children were being taken home at the end of the day.
"It was a very violent crash -- it seemed as if the train would derail," a woman, named Barbara, who was on the train told L'Independant.
French Prime Minister Edouard Philippe said that authorities don't know what led to the deadly collision.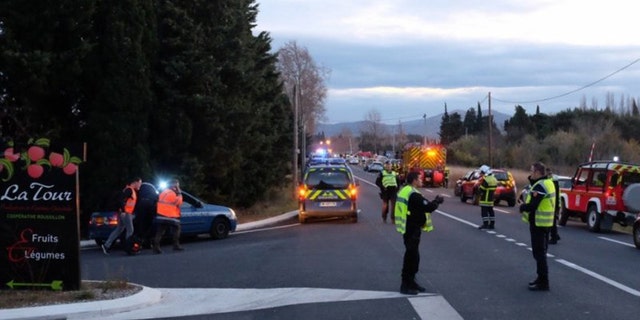 Philippe, who flew to the scene of the accident Thursday night, said that the "circumstances of this terrible drama are still undetermined."
A France's SNCF national rail authority official told The Associated Press the train normally travels at 80 kilometers per hour, adding "several witnesses said the barrier was down" at the time of the crash. She said 25 people were on the train at the time of the crash and they are "totally shocked."
She said the crossing is "well-equipped" with flashing lights and the latest technology. She said it would be up to an investigation to determine whether everything functioned properly at the time of the accident Thursday evening.
The official was not authorized to be publicly named according to SNCF policy.
Transport Minister Elisabeth Borne described it as a "terrible accident" and said on Twitter that she was heading to the scene - around 530 miles from Paris.
Borne and Education Minister Jean-Michel Blanquer were at the scene Thursday evening along with 70 firefighters, 10 emergency ambulances and four helicopters.
Blanquer tweeted: "France is in mourning."
French President Emmanuel Macron tweeted: "All my thoughts go to the victims of this terrible accident and their families. The government is fully mobilized to give them emergency help."
The Associated Press contributed to this report.