Saudi police kill suspect on list of 23 wanted Shiites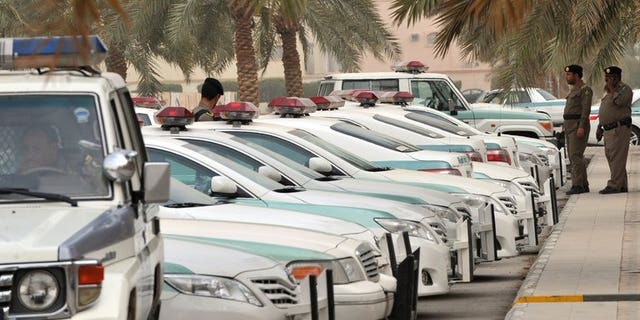 RIYADH (AFP) – Saudi police have killed a man who fled when they tried to arrest him for allegedly taking part in unrest that shook the kingdom's Shiite-populated Eastern Province last year, a report said Sunday.
Security forces tracked down Morsi Ali Ibrahim Al-Rabah, "who was involved in criminal acts that targeted Saudi nationals and citizens of his village", the official SPA news agency reported, quoting an interior ministry spokesman.
The spokesman said police opened fire at Al-Rabah, who figured on a list of 23 Shiites wanted in connection with unrest in the Shiite village of Al-Awamiya, when he fled as they tried to arrest him.
He was wounded and died in hospital, the spokesman said.
Al-Rabah had "taken part in opening fire at citizens and members of the security forces, killing and wounding some," said the spokesman, adding that authorities will continue to hunt down wanted suspects.
It urged the remaining 10 suspects on the same list, to "quickly hand themselves over to security services," adding that "this will be taken into account when looking into their cases."
Thirteen suspects have been killed in shootouts during raids or have been arrested and are on trial.
Shiite towns in oil-rich Eastern Province have been rocked by sporadic violence. Residents have clashed with police to protest what they say is the marginalisation of Shiites in Sunni-ruled Saudi Arabia.
There are an estimated two million Shiites in the kingdom of around 27.5 million people.
On Saturday, police said a young man was found dead in his car in Qatif, also in Eastern Province, after unknown gunmen opened fire at patrolmen in the area, sparking a gunfight.
The man was not immediately identified and it was not clear if his death was linked to the gunfight.
The unrest first erupted after violence between Shiite pilgrims and religious police in the Muslim holy city of Medina in February 2011.
The protests escalated when Saudi Arabia led a force of Gulf troops into neighbouring Bahrain the following month to help crush Shiite-led pro-democracy demonstrations in the tiny Sunni-ruled Gulf kingdom.
Human rights groups say more than 600 people have been arrested since the spring of 2011, most of them in Qatif. The majority have since been released.