Saudi-led coalition targeting Shiite rebels in Yemen kills at least 20 civilians in airstrikes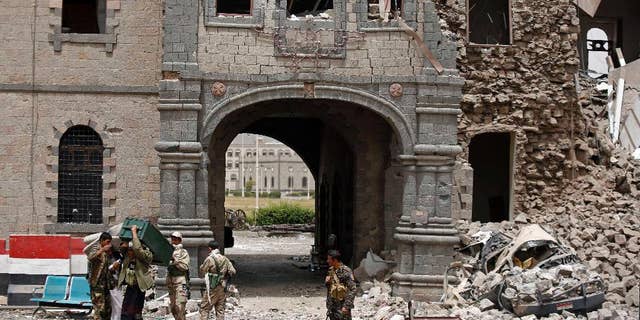 SANAA, Yemen – Witnesses and officials in Yemen say a Saudi-led airstrike hit a public bus on a highway north of the southern city of Aden, splitting the vehicle in half and killing at least 20 civilian passengers.
They said Thursday that airstrikes also hit a family traveling in a private car and a farmer driving a pick-up truck loaded with potatoes, also near Aden, over the last 48 hours.
A senior military official running an operations room in Aden allied with the Saudi-led coalition said he complained to the Saudis about the incidents. The officials and witnesses spoke on condition of anonymity for fear of reprisal.
Iranian-backed Shiite rebels, known as Houthis, seized the Yemeni capital last year. The U.S.-backed coalition began targeting them with airstrikes on March 26.