Saudi government to confiscate $800 billion from alleged corrupt individuals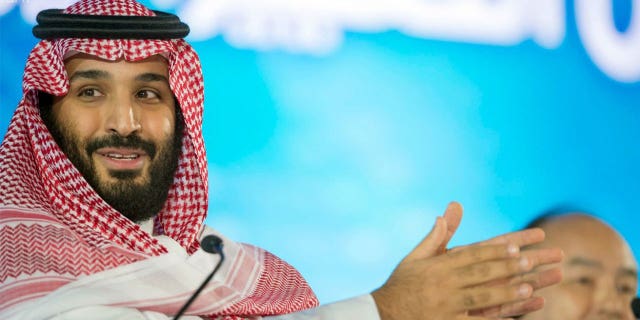 NEWYou can now listen to Fox News articles!
Saudi Arabia said it is targeting the assets of several ultra-rich businessmen and more than 60 princes in its recenrt crackdown on alleged currpution in the kingdom, The Wall Street Journal reported.
Multiple bank account of "persons of interests" have been frozen. The Saudi central bank saying the move was "in response to the Attorney General's request pending the legal cases against them."
The bank said in a statement on Tuesday that only individual accounts were subject to freeze, while corporate accounts remain functional.
The government has said that any wealth acquired through corruption will be nationalized, aiming to turn the assets worth up to $800 billion into a state property. "They reckon that they could get around 2 to 3 trillion riyals from these people. That's the number they are talking about," a Saudi government insider told the Journal.
The crackdown was facilitated by Crown Prince Mohammed bin Salman, who was named heir to the throne back in June, claiming tackling corruption in the oil-dependent kingdom was necessary to modernize the economy.
Efforts to confiscate the assets might not be without obstacles – a great deal of assets held by the alleged corrupt officials, businessmen and royals is abroad – but the authorities are positive some assets will be reclaimed.
Prince Salman reportedly needs "cash to fund the government's investment plans" as a result of declining oil prices that sucked up once-abundant foreign cash reserves, according to risk advisory firm Eurasia Group on Monday.
Earlier this week, the government said more arrests are expected following the 3-year-long investigation into corruption practices in the kingdom.
According to the Journal, Saudi authorities prohibited a large number of people from leaving the country, including hundreds of royals and individuals connected to the already arrested people.
Among the top names who were detained is billionaire Prince al-Waleed bin Talal who invested in companies such as Apple, Twitter and other. He is reportedly accused of money laundering, bribery and extortion.