Saudi Arabian forces intercept missile launched from Yemen, reports say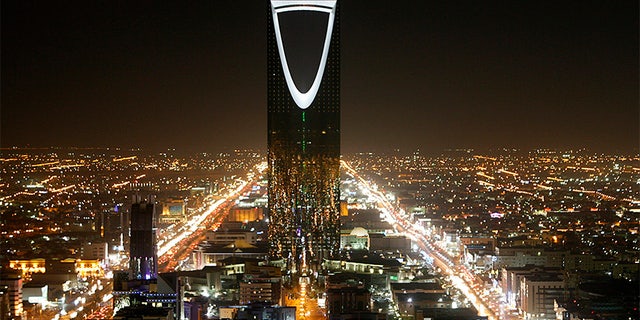 Saudi Arabia's air defense forces have reportedly intercepted a missile launched from neighboring country Yemen, aimed at an airport in the country's capital.
According to a report by the BBC, citing Saudi Arabia State TV, the missile was taken down Saturday near King Khalid International Airport, north-east of Riyadh, after a loud explosion was reportedly heard.
The missile was described as "of limited size" and caused no damage, the channel Al-Ekhbariya said.
AMERICA'S ROLE IN YEMEN WAR MUST END, US LAWMAKERS DEMAND
Reuters has reported that there were no casualties in the incident.
The Houthi rebels, a minority Shia group backed by Iran and aligned with Yemen's ousted former president, Ali Abdullah Saleh, have claimed responsibility for shooting the long-range ballistic missile, as broadcast on a Houthi-linked television network, according to Al Jazeera.
This would not be the first time Saudi forces have shot down a missile from the rebels, the BBC reported.
A war-torn Yemen has been ravaged by the battle between the Houthi rebel movement and those who support President Abdrabbuh Mansour Hadi's government.