Saudi Arabia should not 'force' women to wear abaya robes, top cleric says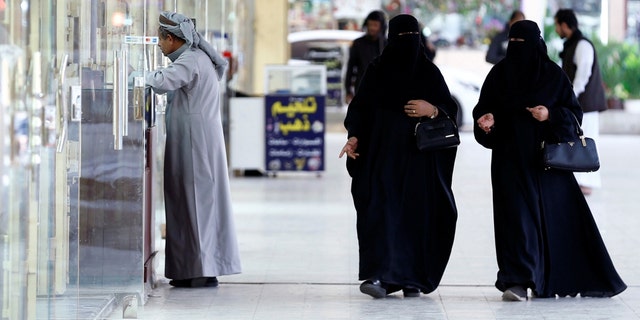 NEWYou can now listen to Fox News articles!
Saudi women should not be forced to wear abayas, the loose-fitting robe used to cover their bodies in public, a top religious cleric said.
Sheikh Abdullah al-Mutlaq, a member of the Council of Senior Scholars, said that women should dress modestly but that it could be achieved without the abaya -- which is currently mandated by law in the Sunni Muslim-majority country.
The cleric's statement, believed to be the first of its kind in recent memory, comes as the kingdom has taken some recent steps toward modernization, relaxing a range of restrictions.
"More than 90 percent of pious Muslim women in the Muslim world do not wear abayas. So we should not force people to wear abayas," Sheikh Mutlaq said on Friday.
The social reform plan initiated by Saudi Crown Prince Mohammed bin Salman, who has pledged to transform the country, has allowed Saudi women to drive cars for the first time, brought movie theaters to the Sunni Muslim kingdom for the first time in 30 years and allowed women to watch soccer live in stadiums in some cities.
In recent years, some Saudi women have taken to wearing colorful abayas, as opposed to the more standard black, wearing them over jeans or wearing abayas that were a bit shorter than full-length. Last year, however, a woman was interrogated by police -- she was released later and not charged -- after a brief Snapchat video of her wearing a short skirt and midriff top was seen online.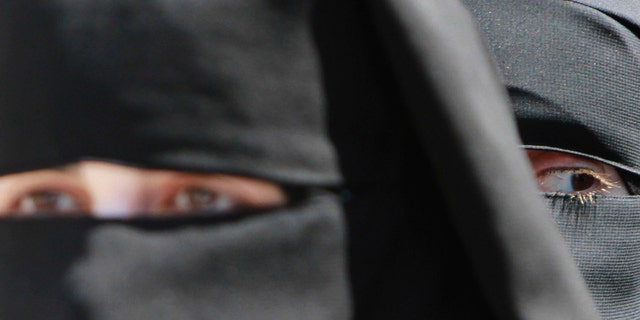 WHAT'S NEXT IN SAUDI CROWN PRINCE MOHAMMED BIN SALMAN'S CORRUPTION PROBE, REFORM EFFORTS?
Women in Saudi Arabia still face a range of restrictions. A male family member must grant permission for a woman's study, travel and a host of other activities.
Nevertheless, in the monarchy's early years after its establishment in 1932, different norms prevailed and women were seen in public without abayas or head scarves.

"Most of us went without veils," a retired Riyadh pediatrician in her 70s told National Geographic. "Sitting with a man you are not married to, in a restaurant? No problem, as long as you were behaving correctly. And then -- the change. Some twisting, I will say. In the mind, in the heart."
Sheikh Mutlaq's comment sparked a wide range of reactions on social media.
One Saudi Twitter user commented: "Chastity and morality should not be tied to a piece of cloth."
"The abaya is a matter of tradition in one of our regions and has become applicable to all. It is not an issue of religion," wrote Twitter user Mashari Ghamdi.
"Even if one hundred fatwas have been issued, I swear to God I will never leave my abaya. Over my dead body. Girls, do not listen to the fatwas…" wrote twitter user @Kooshe90.