Saudi Arabia reviews hajj security plans after deadly crush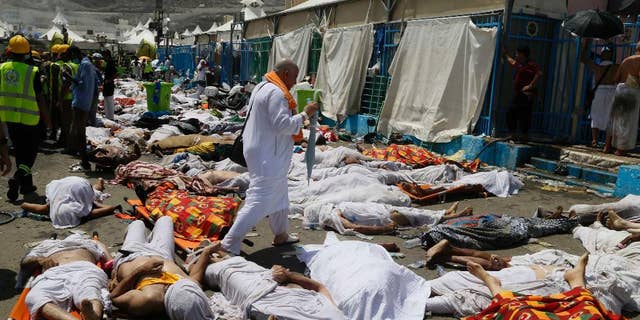 RIYADH, Saudi Arabia – Saudi press is reporting that the kingdom has held a workshop to review hajj security plans following a crush that killed more than 2,400 pilgrims.
The stampede on Sept. 24 was the deadliest incident in the history of the pilgrimage, according to an Associated Press count based on official statements from the 36 countries that lost citizens in the disaster. Last year's hajj was also marred by a crane collapse in Mecca that killed 111 people.
The Saudi Gazette reported that the three-day workshop, which ends Thursday, reviewed emergency medical plans and "the lessons of last year's hajj season." It was attended by various government officials.
Saudi has not released findings from its internal investigation into the stampede, nor has it changed its official death toll from 769 people killed.