Saudi Arabia opening soccer matches to female spectators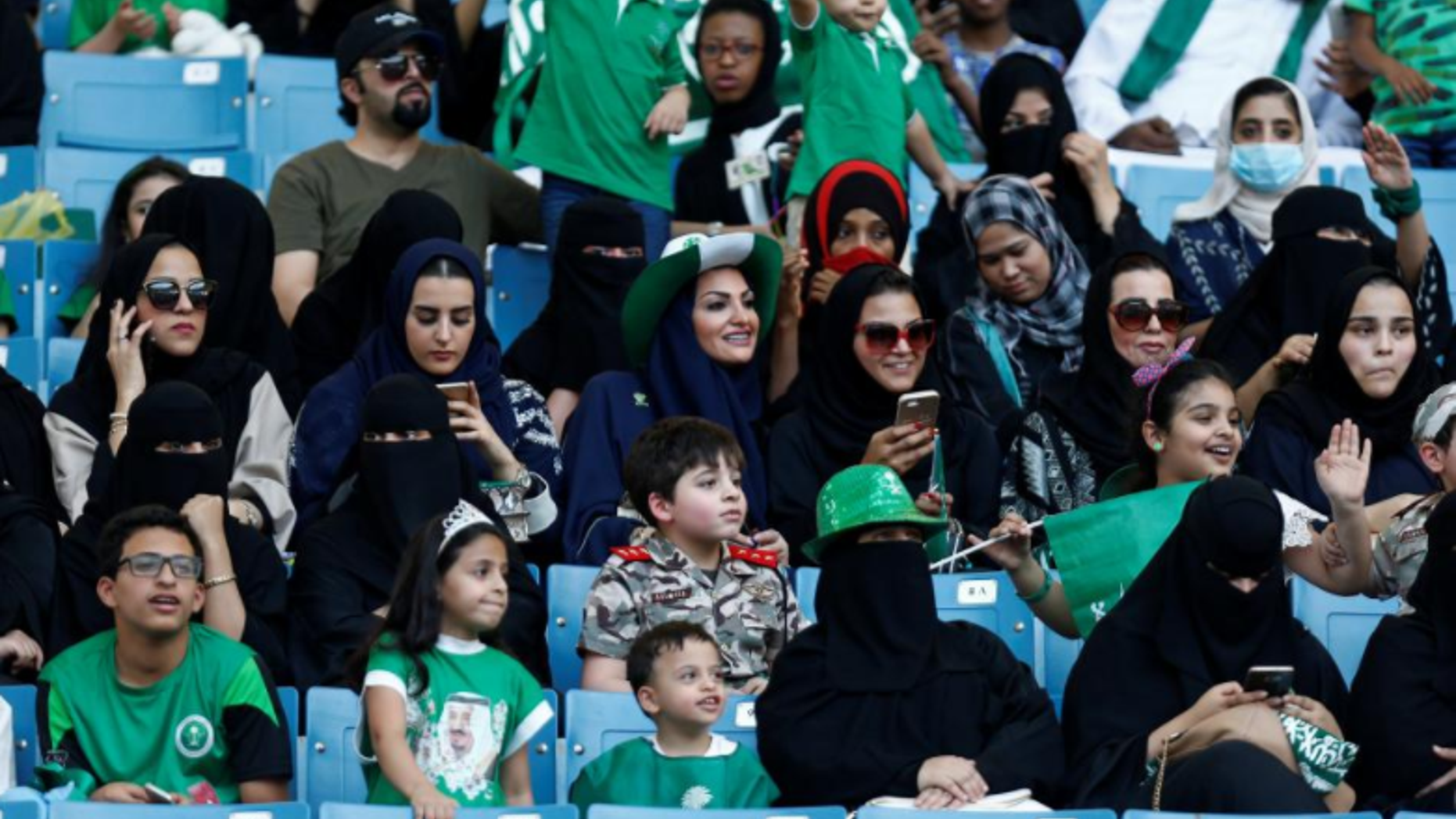 A soccer match schedued for Friday in Jiddah, Saudi Arabia, is supposed to be the first to allow female spectators.
On Saturday, the national stadium in the capital, Riyadh, will open its gates for women to attend matches, and Prince Mohammed bin Fahd Stadium will open at a later date in Dammam.
The moves are in line with other major reforms sweeping the kingdom. Last year, Saudi Arabia let women drive for the first time, and announced the return of movie theaters and tourist visas.
In December, women spectators cheered when a female singer was allowed to perform a public concert for the first time, the BBC reported.
For the soccer matches, the women will still be segregated from the men, seated in designated areas called "family sections."
In preparation for the change, the stadiums have been fitted with female restrooms and separate entrances and parking lots for women.
While many have welcomed the change, others have spoken out against it. An Arabic hashtag on Twitter about women entering stadiums had more than 50,000 tweets by midday.
Many used the hashtag to write that women's place should be in the home, focusing on their children and preserving their faith, and not out at a stadium where male crowds frequently curse and chant raucously.
Saudi Arabia's 32-year-old Crown Prince Mohammed bin Salman, who is King Salman's son and heir, is seen as the driving force behind these changes. He is set to inherit a country where more than half the population is under 25 years-old and hungry for change.
Rather than grant citizens greater political rights, the crown prince has instead looked to boost his popularity by curbing the influence of ultraconservatives. His reforms are also aimed in part at raising local spending on entertainment as the country faces years of budget deficit amid continued lower oil prices.
A Saudi woman who tried to attend a soccer game in Jiddah in 2015 was arrested. Police were quoted in local media at the time as saying that security spotted her at the stadium "deliberately disguised" in pants, a long-sleeve top, a hat and sunglasses to avoid detection.
Over the years, though, there have been some exceptions for foreign women.
In 2015, an Australian female supporter of Western Sydney Wanderers soccer club was permitted to attend a match at Riyadh's main stadium and a group of American women traveling with members of U.S. Congress watched a local club match, also in Riyadh.
The Associated Press contributed to this report.