Santa Monica College: Victim Shot Outside Library Identified As Margarita Gomez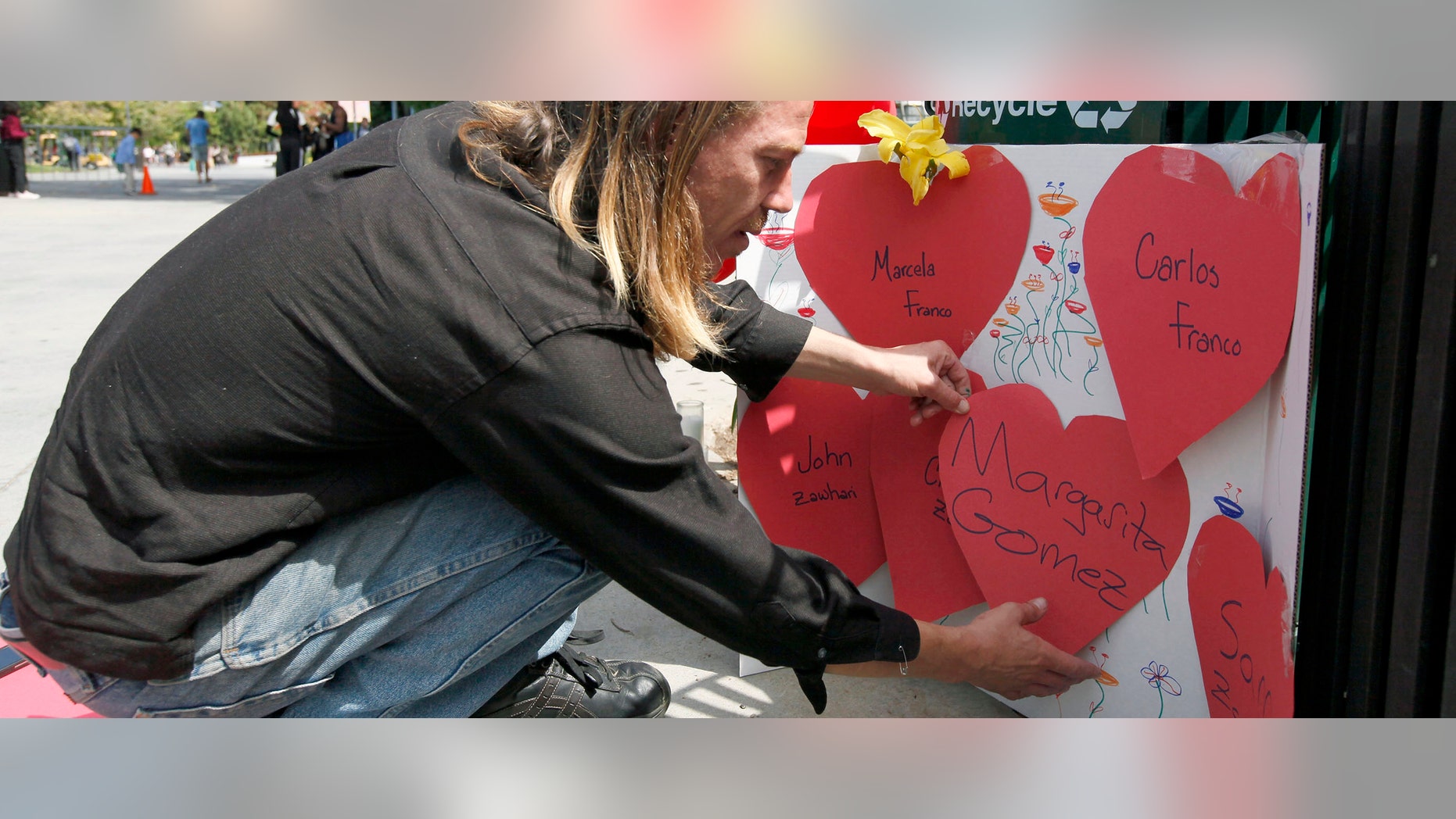 Margarita Gomez was a familiar figure on the campus of Santa Monica College, performing in her final moments of life a most ordinary of tasks – collecting cans and bottles for recycling.
Then John Zawahri, a 23-year-old carrying a semi-automatic and in the midst of a murder rampage at that very moment, spotted her outside the school library. He shot and killed her.
Her identity was reported Monday in the Los Angeles Daily News.
"She was part of the Santa Monica College community," Santa Monica College Police Chief Albert Vasquez said of Gomez, according to the newspaper. The newspaper said she was believed to be in her 60s.
A friend of Gomez reminisced about her get-togethers with her at a park every Thursday.
"I'm so sad for my friend," said Gloria Ayala, 72, according the newspaper. "We met every Thursday at the park with others from the senior center and she was always so active."
Gomez was one of five who died in the rampage on Friday, including the gunman, who was killed by police. Marcela Franco, a student who had been riding in the car with her father, Carlos, while running an errand on campus died two days later when she was taken off life support because of serious injuries she sustained when Zawahri sprayed the car with bullets. Her father died Friday.
Santa Monica College reopened Monday under extra security in the wake of the deadly rampage.
Students returning Monday to the Southern California campus will be able to retrieve backpacks, cars and other property they left behind when they fled on Friday.
The college also will have grief counselors available.
All buildings are reopening except for the campus library. That's where police shot and killed Zawahri after he killed his father, older brother and three other people in a rampage that began in the neighborhood and moved onto the campus.
A vigil is planned in front of the library Monday evening. Investigators are still trying to determine the gunman's motive.
The Associated Press contributed to this story.
Follow us on twitter.com/foxnewslatino
Like us at facebook.com/foxnewslatino