Samurai sword expert performs harakiri and kills self, officials say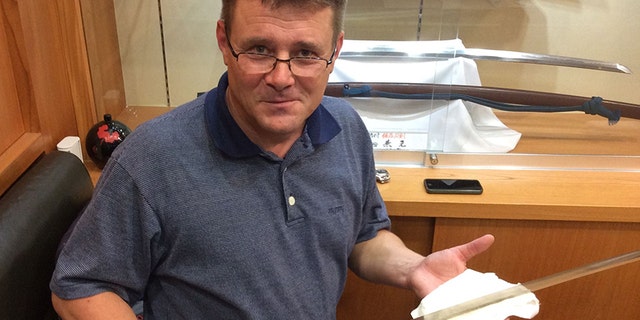 A Welsh samurai sword expert who lived in Japan -- where he worked at a samurai sword store -- took his own life in an act of harakiri, Wales officials said.
Alun Rhys Jones was found at his mother's home in Rogerstone, Wales, where he was staying during a visit to his family earlier this year, the Coroner's Court heard Thursday, according to the South Wales Argus.
His mother, Margaret, reportedly found him lying on top of his sword with his arms over his head, Metro UK reported.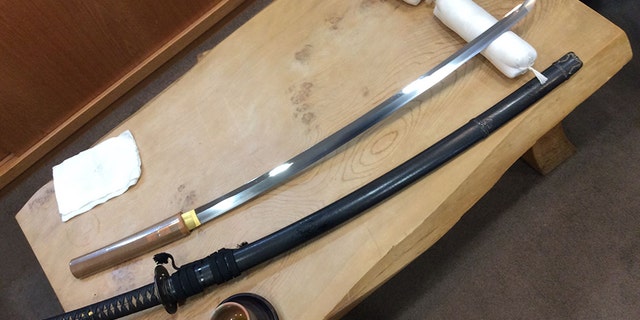 According to officials, the 51-year-old had recently returned from his home in Japan -- but he was "not his usual self."
"For many years he had lived abroad and when he came home he would go out visiting friends," Jones' sister Marianne Caulfield said in court, adding Jones had spent time in India and Australia before settling in Japan. "But this time he had lost weight and spent most of his time in his bedroom."
EX-PRIEST, WIELDING SAMURAI SWORD, KILLS PRIESTESS SISTER AT PROMINENT TOKYO SHRINE
Jones was described has having a master collection of samurai swords and having "developed an interest in the samurai tradition," his sister added.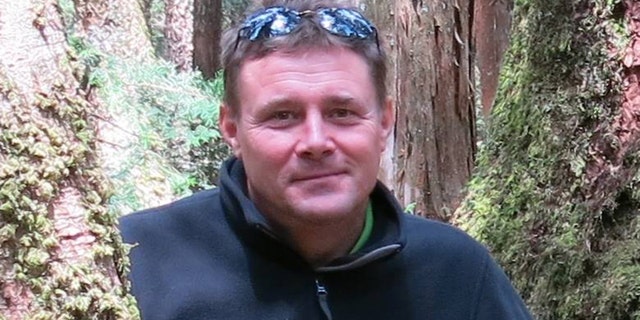 A coroner said Jones died as a result of a sword wound.
"It is quite clear from the post mortem examination that he died as a result of a deliberately inflicted wound from a samurai sword," coroner David Bowen said. "In Japan the samurai tradition is called harakiri. In this country it is suicide."
Harakiri, or seppuku, is a ritualized form of suicide with roots in Japanese samurai warrior culture. During the act, a man would stab himself in the left belly, draw the blade to the right and then pull upwards. Samurai warriors traditionally performed harakiri to avoid capture by enemies, or as punishment.