Salmond to boycott British Open over all-male Muirfield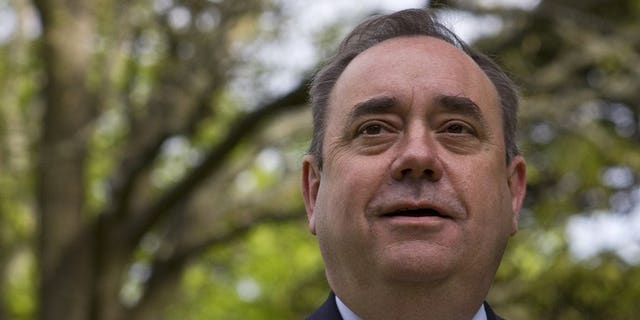 CASTLE STUART, United Kingdom / United Kingdom (AFP) – Scotland's First Minister, Alex Salmond, confirmed on Saturday he will boycott next week's British Open over Muirfield's all-male membership policy.
The Honorable Company of Edinburgh Golfers club at Muirfield is hosting golf's oldest major for a 16th time despite the continuing controversy surrounding the club's decision not to allow female members.
The golf-mad Salmond, who had played a social round earlier Saturday at the nearby Fortrose and Rosemarkie Club before heading back to watch the action on day three of the Scottish Open, will not travel to Muirfield because of the club's policy.
And this despite the presence on site at Muirfield of a huge Scottish government-backed tourism promotion ahead of next year's Ryder Cup at Gleneagles.
"I said a few weeks ago that it's just indefensible in the 21st century not to have golf clubs open to both males and females," he said.
"I would be delighted if Muirfield decided to set up the Honorable Company of Edinburgh Lady Golfers Club and have playing rights to the course.
"I just object to clubs where people of both sexes can't be members of the course.
"So that view hasn't changed as my message to clubs like Muirfield, and I can name all the all-male clubs in the UK, is that not to have female members sends out entirely the wrong message about the future of golf."
However, Salmond was reminded he had been in attendance at the 2011 British Open at the all-male Royal St. George's club in Kent, England.
"Well, I didn't actually know Royal St. George's had that policy and only actually learned of the controversy on the day I was there, so I didn't realise that was the case," he explained.