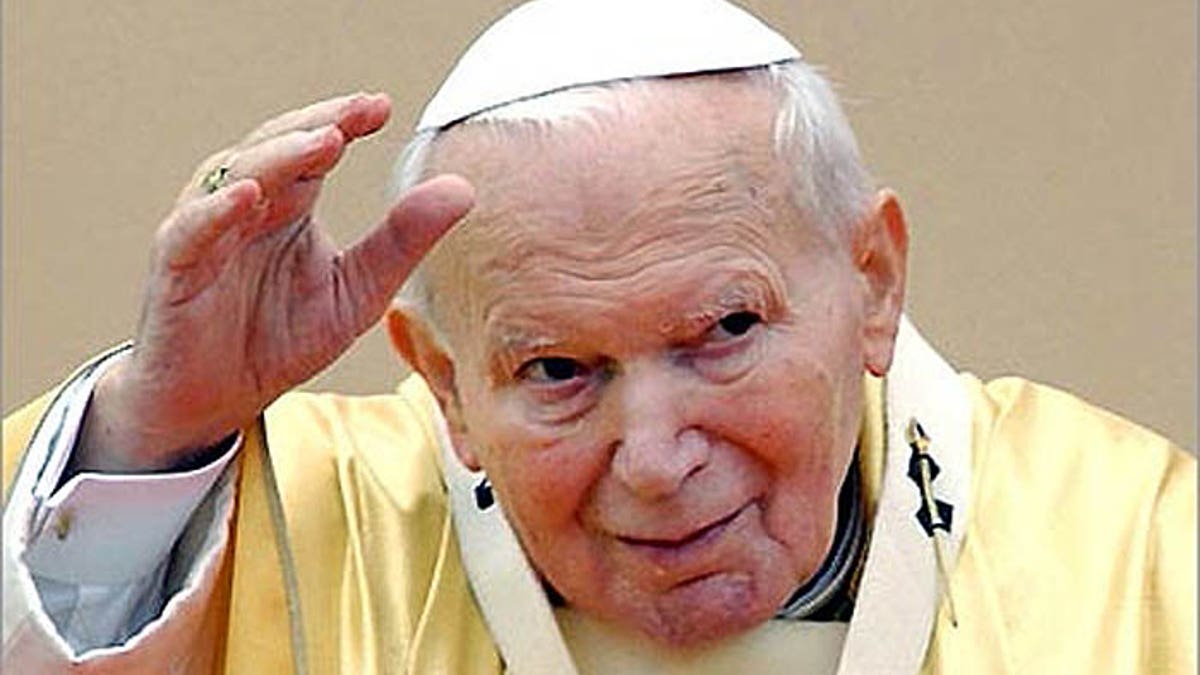 John Paul II moved to the brink of sainthood, after a key Vatican panel recognized a second miracle and left a papal signature the only obstacle to the Polish pope's canonization.
The beloved pope, who served from 1978 to 2005, is likely to be canonized by the end of the year, Italian news agency ANSA reported Tuesday. One logical date is Dec. 8, the feast of the Immaculate Conception. This year the feast coincidentally falls on a Sunday, which is when canonizations usually occur.
"The canonization of Karol Wojtyla will be the crowning glory of the recent history of Catholicism, linking the last three pontificates," Saverio Gaeta, who wrote a biography of John Paul II, recently told La Stampa newspaper.
[pullquote]
Two miracles are required for sainthood. John Paul's first miracle, the threshold for beatification, came just six months after his death when French nun Sister Marie Simon-Pierre inexplicably recovered from Parkinson's disease after praying for the late John Paul II's "intercession."
The second miracle being attributed to John Paul, the healing of a stricken Costa Rica woman, reportedly took place the day he was beatified in a lavish ceremony in St Peter's Square on May 1, 2011. She was cured of a severe brain injury after her family prayed repeatedly to the late pope.
With two miracles certified by the Vatican's Congregation for the Causes of Saints, sainthood for John Paul awaits only a written decree signed by Pope Francis.
For healings to be officially certified as miracles, they must be instantaneous, permanent and with no scientific explanation.
John Paul II was hugely popular through his 27-year papacy, and at his funeral in 2005, crowds of mourners cried "Santo Subito!" -- which roughly translates as "Sainthood Now!"
Still, some church insiders have expressed concern that the process has been too rapid, claiming the sex abuse scandal and the more recent financial scandals at the Vatican bank have some roots in his term.
According to La Stampa, another pontiff, John XXIII, could be formally canonized at the close of the "year of faith" along with John Paul.
Nicknamed "The Good Pope", John XXIII reigned from 1958 to 1963 and made his name by calling the historic Second Vatican Council.