SAfrica arrests six in global child porn probe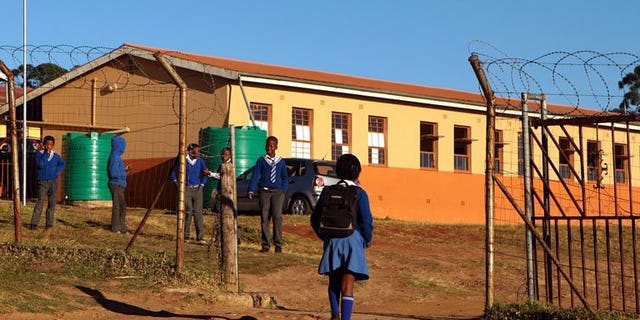 JOHANNESBURG, Gauteng (AFP) – South African police conducting a nationwide sweep arrested six men suspected of producing and distributing child pornography as part of a global crime ring, a spokesman said Wednesday.
"We've arrested six people from five different provinces in South Africa," said police spokesman Solomon Makgale.
A primary school headmaster and two teachers count among the suspects, aged between 43 and 63, arrested last Thursday as part of an investigation following a tip-off from Interpol.
The country's most senior investigators seized 672 DVDs, 22 memory sticks, eight laptops, 39 external hard drives, and 25 books in raids on 15 properties.
"The initial charge was possession, but we suspect that they're involved in manufacturing, import and export as well as mass-distribution," Makgale told AFP.
"The indications are there. They had cameras. They had these external hard drives," he added.
"One of the people we arrested is involved in the export-import business."
The images show children "suffering extreme forms of violence", South Africa's The Times reported.
Investigators say the group has links with Canada, the United States, the United Kingdom, Western Europe and Australasia.
Meanwhile, the prestigious private school based in the northeastern city Nelspruit immediately dismissed the principal.
"The agreement follows his arrest for allegedly being in possession of child pornography," the school is quoted as saying in The Times.
Interpol contacted national authorities after discovering the addresses of hundreds of alleged paedophiles across the globe on seized computers, according to the newspaper.