'Safe zone' for women aims to stop New Year's refugee sex attacks in Berlin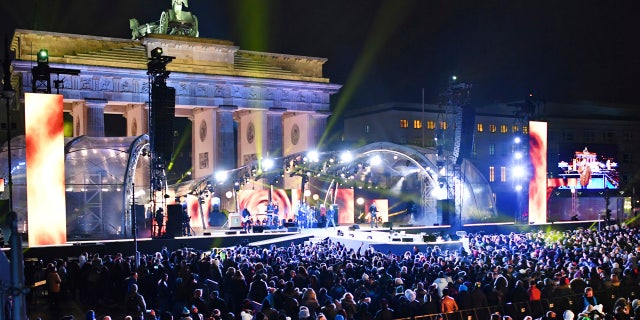 New Year's Eve celebrations in Berlin will see a "safe zone" for women for the first time in the city's history.
Organizers of the Brandenburg Gate party are hoping to prevent mob attacks similar to those that occurred in Cologne two years ago.
Hundreds of women were attacked by gangs of men with migrant backgrounds during New Year's Eve celebrations in 2015.
The incident happened after Germany had accepted a record influx of more than one million migrants.
The German capital will this year have a "safety zone" where Red Cross helpers will look after women who feel harassed or threatened.
Additional safety precautions, including a ban on large bags, rucksacks, glass bottles and alcoholic drinks, will also be enforced.
COLD PUTS SOME NEW YEAR'S EVENTS ON ICE
Berlin police have issued advice to women attending the celebrations, encouraging them to seek help if they feel threatened and to avoid carrying a valuable bag.
About 500 security personnel will be at the Brandenburg Gate party, as well as more than 1,000 extra police officers patrolling the city.
Hundreds of thousands of people are expected to turn out for the celebrations.
Read more from Sky News.