Saeed Abedini's family marks his birthday as American pastor remains in Iranian prison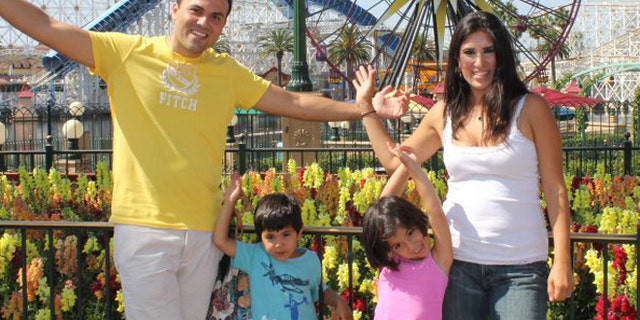 The American pastor imprisoned in Iran for actions relating to his Christian faith marks his second birthday as a captive in the Islamic Republic today, as his family in Boise, Idaho, continues to pray for his return.
Saeed Abedini, who has endured beatings and torture at the hands of prison guards and fellow inmates, according to his supporters, turned 34 almost two-and-a-half years after he was pulled off a bus and jailed while on a mission to his homeland to help build an orphanage.
"I have heard from thousands of people over the past couple of days wanting to wish Saeed a happy birthday," Abedini's wife, Naghmeh, told FoxNews.com. "I am grateful for the continued support and prayers from so many people. As Saeed remains in the hospital, we continue to pray for his well-being and freedom on his birthday."
Naghmeh Abedini is in Boise with the couple's two young children. She could face possible arrest herself if she went to Iran to see her husband.
Abedini had often returned to Iran since converting to Christianity from Islam in 2000, but after being warned against working with the oppressive nation's underground Christian church movement, had agreed only to help build a state-run, secular facility for children when he was arrested in September 2012.
After spending months imprisoned without any notice of charges, Abedini was sentenced in January 2013 to eight years in prison. His family and attorneys have pressed the State Department and other public and private groups to help win his release. President Obama has called on Iran to release Abedini, though he did not make it a condition to nuclear talks with the country as Abedini's supporters had hoped.
Abedini's family in Iran has been able to visit him and report on his well-being. Two weeks ago, they released an Easter message Abedini penned for his family and supporters in which he asked them to stay hopeful.
In addition to Abedini, Iran is holding former U.S. Marine Amir Hekmati, who it accused of being a spy, and is believed to be holding former CIA operative Robert Levinson.