Saeed Abedini, US pastor held in Iran, denied treatment after prison beating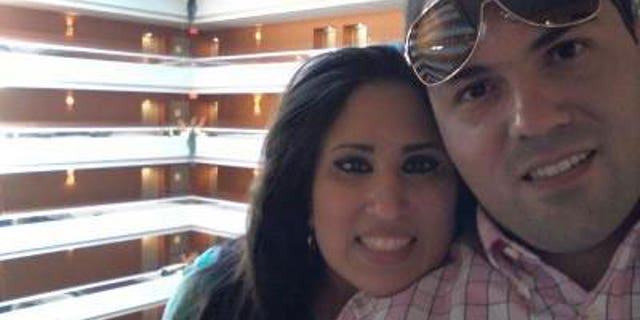 An American pastor being held in one of Iran's most brutal prisons is in serious danger, after initially being refused medical treatment following a beating at the hands of his jailers, supporters of Saeed Abedini said.
The 33-year-old Abedini, whose wife, son and daughter are at their home in Boise, Idaho, was taken to a hospital after the attack at Iran's Rajai Shahr prison, but once there was shackled to a hospital bed and ultimately refused surgery for internal bleeding, according to his wife. On Thursday, a relative of Abedini complained to prison officials and was told a "mistake" had been made and that surgery would be performed. Although the relative was allowed to see Abedini, no procedure had taken place.
[pullquote]
"This development is of great concern to me and our children," Naghmeh Abedini told FoxNews.com. "Saeed needs medical care and treatment and for the Iranian government to withhold the surgery he so desperately needs is deeply troubling."
Abedini, who has served just one year of an eight-year sentence meted out to him for allegedly evangelizing in his homeland, was taken to the hospital a little over a week ago, according to the American Center for Law and Justice, the attorneys representing the pastor and his family here in the U.S.
Abedini suffers pain in his abdomen and internal bleeding -- the result of a number of prison beatings, according to his attorneys.
Abedini's supporters say he has been beaten and tortured in the prison, and that he was only in Iran to try to start a secular orphanage. President Obama, Washington lawmakers, the European Union and a host of international humanitarian groups have called on Tehran to release Abedini, but the Iranian government has so far rebuffed them.
Abedini's relatives in Iran told ACLJ officials prison guards told them Wednesday they had an order from the court banning visitors and stating that Abedini must remain shackled at all times. Despite spending a week at the hospital, Abedini was denied treatment and test results.
Naghmeh Abedini has been working tirelessly to keep her husband and his plight in the international spotlight. She has often left her children back home to travel around the world making her husband's story known. She continues to pressure the Iranian government for her husband's release.
ACLJ Executive Director Jordan Sekulow believes the temporary transfer of Abedini was due to a visit to Tehran of European Union's High Representative Catherine Ashton. By moving him to a hospital, the regime might have been able to deny her permission to visit him while creating the impression he was getting care, Sekulow said..
"It appears the Iranian government is interested more in public relations than in human rights and providing medical treatment to a U.S. citizen who is imprisoned because of his Christian faith," Sekulow said.
Abedini had been making one of his frequent visits to see his parents and the rest of his family in Iran, his native country, where he spent many years as a Christian leader and community organizer developing Iran's underground home church communities for Christian converts.
On this last trip, the Iranian government pulled him off a bus in September 2012, and said he must face a penalty for his previous work as a Christian leader in Iran.
"The Iranian government is wrongfully imprisoning him and denying him needed medical care because he is a Christian," Sekulow said.
"Just reiterates that we need to keep pressure on Iran. As soon as pressure is let up, the situation gets worse."