S. Korean army shooting spree sparked by insulting drawings, investigators say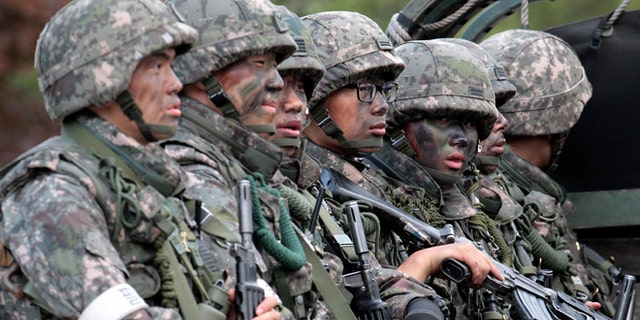 SEOUL, South Korea – A South Korean soldier accused of going on a deadly shooting spree has testified that he opened fire on colleagues after seeing drawings they made of him that he considered insulting, military investigators said Tuesday.
The soldier, surnamed Yim, was detained last month after allegedly killing five soldiers and wounding seven others at their army unit near the border with North Korea. He fled into the forest after the rampage, but was captured following a failed suicide attempt.
Brig. Gen. Seon Jong-chul, from the army police, told reporters Tuesday that Yim testified that he went on the killing spree after finding drawings on the back of his unit's border patrol log depicting him as SpongeBob SquarePants and another cartoon character.
According to Seon, Yim said the drawings caused him to recall previous mockery and ignoring by fellow unit members.
Yim told investigators he suffered lots of stress because of the drawings, Seon said.
Defense Ministry officials said military prosecutors were planning to indict Yim.
Shooting rampages against fellow soldiers occasionally happen in South Korea, which requires all able-bodied men to serve about two years because of a persistent threat from North Korea.
In 2005, a soldier tossed a grenade and opened fire at a front-line army unit in a rampage that killed eight colleagues and injured several others. He later told investigators that he was enraged at superiors who had verbally abused him.