S. Korea troops kill man trying to swim to North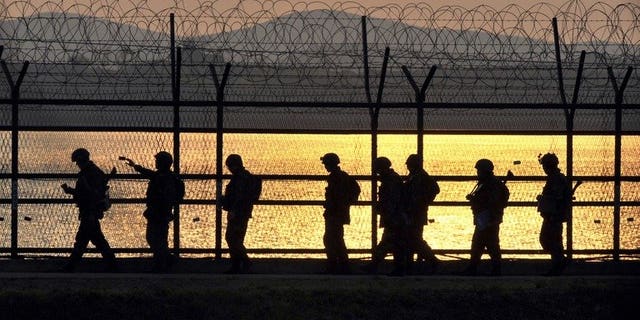 SEOUL (AFP) – South Korean troops shot dead a man trying to swim across a border river into North Korea on Monday after he ignored warnings, a defence ministry spokesman said.
"He jumped into the Imjin river ignoring repeated warnings to stop by South Korean soldiers," the spokesman told AFP. "The soldiers opened fire and his body has been retrieved."
The spokesman said the man was believed to be trying to defect to the North, but added that his identity had yet to be confirmed.
The shooting incident is highly unusual, and attempted defections from South to North Korea are rare.
The Imjin river forms part of South Korea's western land border with North Korea and the incident took place some 40 kilometres (25 miles) north of Seoul.
There was no immediate reaction from North Korea.