S. Korea ex-vice minister charged in nuclear graft probe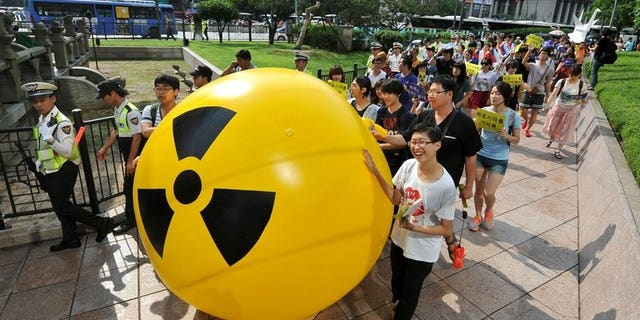 SEOUL (AFP) – A former deputy minister has been charged with taking bribes as part of a corruption probe into South Korea's nuclear industry which has already indicted nearly 100 people, prosecutors said Tuesday.
Park Young-June, a former vice minister in charge of energy, stands accused of accepting 50 million won ($45,000) bribes in 2010 in return for favouring a constructor bidding for a nuclear reactor contract.
The 53-year-old is also charged with taking backhanders from Kim Jong-Shin, the one-time chief of Korea Hydro and Nuclear Power, the state-run company which oversees nuclear power plants.
South Korea has 23 reactors which are meant to meet more than 30 percent of electricity needs.
The sector is currently undergoing a crisis of confidence following a series of shutdowns and a scandal involving parts provided with fake safety certificates
Last year, officials said eight suppliers were found to have faked warranties covering thousands of items used in a number of reactors.
The scandal further undermined public confidence already shaken by the 2011 Fukushima nuclear disaster in Japan and its ongoing repercussions.
The probe by public prosecutors followed an order from President Park Geun-Hye to eradicate what she called "unpardonable" corruption in the industry.
So far 97 people have been charged with offences.
Despite concern over how the nuclear sector is run, the government has vowed to push ahead with plans to build an additional 16 reactors by 2030.