S.Korea blames North for recent cyber attack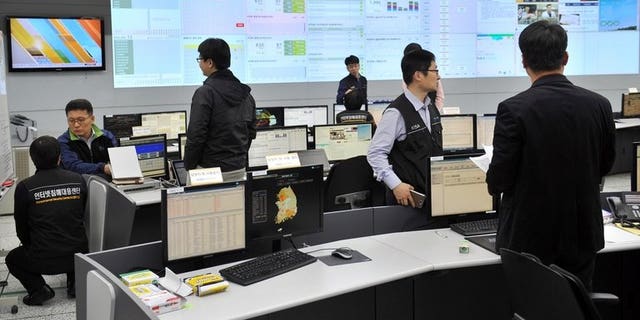 SEOUL (AFP) – South Korea on Tuesday blamed North Korea for a crippling cyber attack last month against a number of government and news media websites.
The South's science ministry said hackers in the attack from June 25 to July 1 used at least one IP address that was used in earlier attacks blamed on North Korea.
"North Korea is believed to be behind the attack," senior ministry official Park Jae-Moon told reporters.
North Korea was blamed for major intrusions in 2009 and 2011 that targeted South Korean financial institutions and government agencies.
Seoul also accused Pyongyang's military intelligence agency of launching a major cyber attack in March, which shut down the networks of three TV broadcasters and crippled operations at three banks.
The malware used in last month's attack was found to be a variation of the one used in the March 20 cyber attack, Park said.
Almost all websites and servers of 69 government offices and private organisations targeted in the attack were now operating normally, Park said.