S. Africa graft inquiry adjourned before Zuma testifies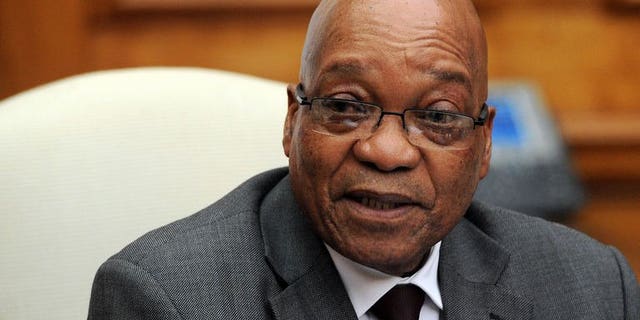 PRETORIA, Gauteng (AFP) – A South African public inquiry into a suspect multi-billion dollar government arms deal was adjourned on Monday shortly before President Jacob Zuma was expected to testify.
The commission's chairman announced a two-week postponement after a brief first hearing -- to allow the replacement of judges and the classification of secret military documents.
The inquiry will resume on August 19.
Zuma was expected to appear before the commission probing graft allegations against him and several top government officials.
The commission is investigating kickbacks in a $3 billion weapons deal made in 1999 that has dogged Zuma and his ruling ANC for a decade.
The commission, delayed for five months, has suffered a series of controversial resignations -- including the departure of two of the three original judges -- throwing its effectiveness into question.
The head judge Francis Legodi quit last week, citing "personal reasons" and a legal researcher also resigned, saying commission had "incompetent administration."
Security was boosted around the Pretoria Council Chamber where the hearing took place, with police vehicles and fire trucks stationed outside.
With less than a year before elections in South Africa, the saga risks undermining the credibility of both Zuma and the African National Congress with voters.
Elizabeth Ntsae, a 32-year-old accountant from Pretoria, said government corruption was the reason she would not be voting for the ANC in the election.
"Our government failed us, our government failed us," said Ntsae. "If the head is corrupt, the whole body will be corrupt."
Several ex-government ministers, including former president Thabo Mbeki have been lined up to give evidence.