Rwanda's Bosco Ntaganda, wanted for war crimes in Congo, surrenders at US Embassy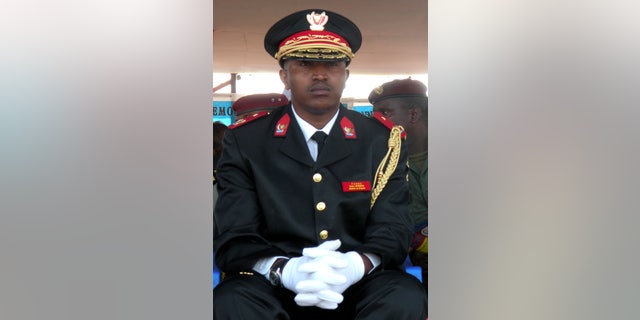 The U.S. State Department confirmed Monday that Rwandan-born warlord Bosco Ntaganda gave himself up at the U.S Embassy in Kigali, Rwanda's capital.
"I can confirm that this morning Bosco Ntaganda, an ICC indictee and leader of one of the M23 factions, walked into U.S. Embassy Kigali,'' U.S. State Department spokeswoman Victoria Nuland told reporters. "He specifically asked to be transferred to the ICC in the Hague. We are currently consulting with a number of governments, including the Rwandan government, in order to facilitate his request.''
Ntaganda faces charges of recruiting child soldiers, ethnic persecution, murder and rape in eastern Democratic Republic of Congo.
Ntaganda has become one of Africa's symbols of impunity. Despite an outstanding ICC warrant for war crimes in 2006, he became a general in the Congolese Army, living in an upscale villa and playing tennis in his free time.
Reuters and the Associated Press contributed to this report.