Russia's welcomes Egypt's army chief on rare visit to include talks on arms deal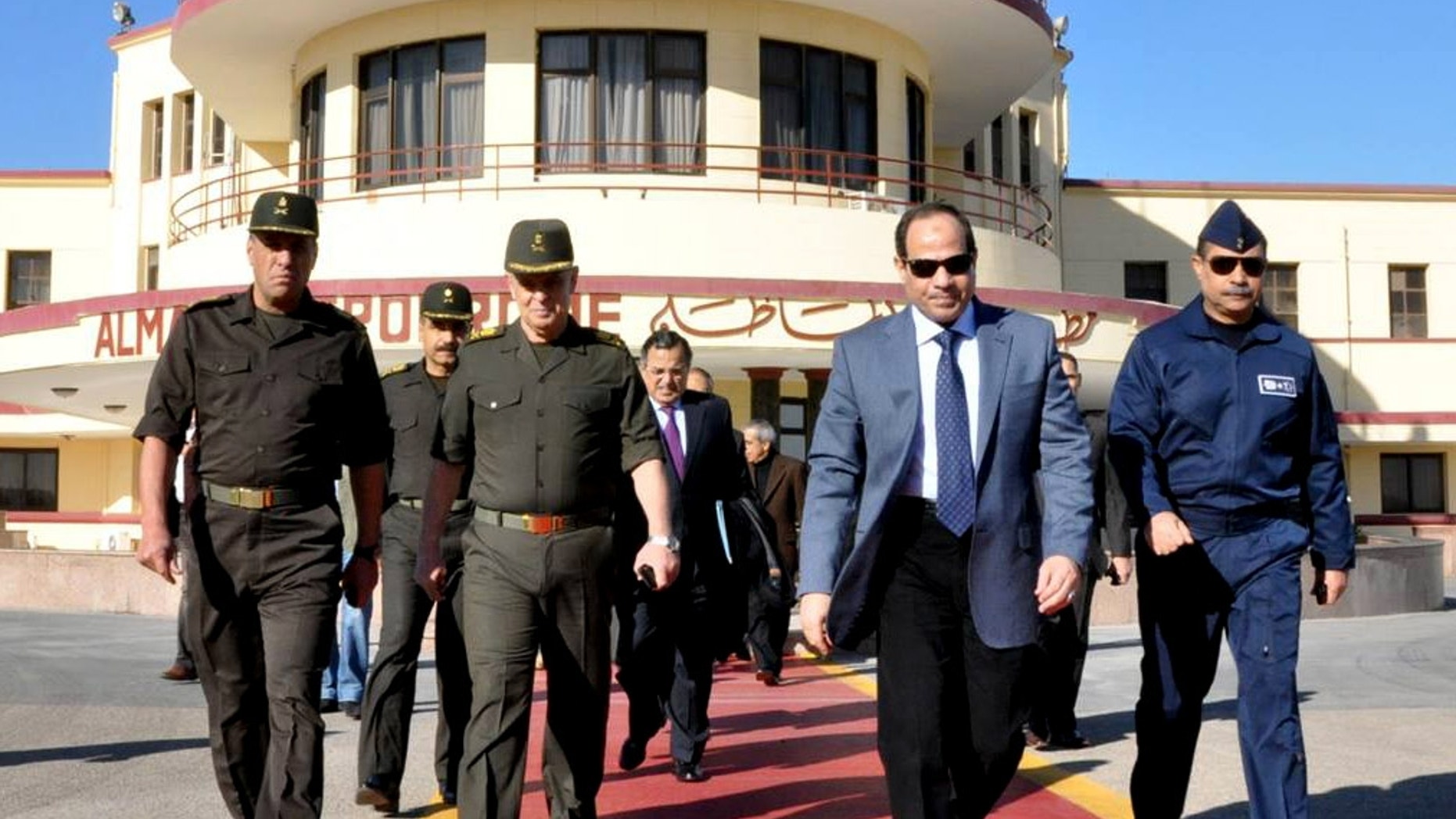 MOSCOW – Egypt's military chief is meeting with the Russian defense minister in Moscow on his first trip abroad since ousting the country's Islamist president.
The high-profile visit comes amid reports of a $2 billion arms deal with Russia to be funded mainly by Saudi Arabia and the United Arab Emirates, and is part of Egypt's shift to reduce reliance on the United States.
At the start of Thursday's meeting with Field Marshal Abdel-Fattah el-Sissi, Russian Defense Minister Sergei Shoigu suggested the arms deal was in the works.
He said they would discuss "the rather important issues of military and military-technical cooperation, their current state and prospects for the future."
Shoigu said Russia believed el-Sissi had been effective in restoring stability to Egypt and supported his efforts to fight terrorism.