Russian police searching for more members of anti-Putin punk band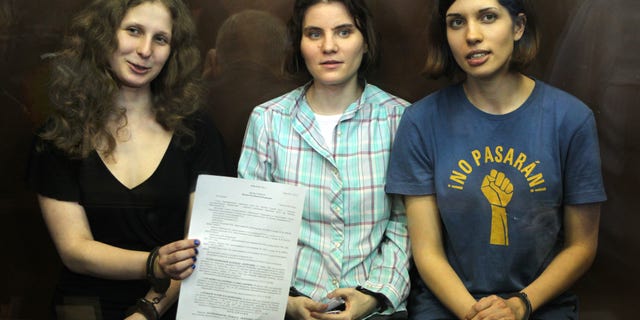 Authorities are searching for two additional members of the controversial punk band Pussy Riot who participated in protests against Russian President Vladimir Putin.
Three of the band's members, Yekaterina Samutsevich, 30, Nadezhda Tolokonnikova, 22, and Maria Alyokhina, 24, were sentenced to two years in jail Friday on hooliganism charges. The group gathered at the Christ the Savior Cathedral in Moscow on Feb. 21 and played a song urging the Virgin Mary to "drive Putin out," Russian news agency RIA Novosti reports.
It is uncertain if police know the identities of the other band members.
"The criminal case is ongoing and a search is under way," an Interior Ministry spokesperson said.
Click for more from RIA Novosti.