Russian opposition leader released from jail as Putin attends G-20 summit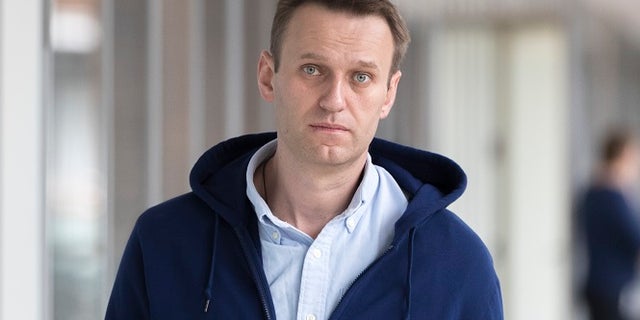 Russian opposition leader Alexei Navalny was released from jail on Friday after serving 25 days for organizing a wave of protests against government corruption while the country's leader President Vladimir Putin was away attending the G-20 summit in Hamburg, Germany.
Navalny was arrested on June 12 as thousands of protesters gathered for an unsanctioned demonstration in Moscow.
Navalny called for the protests in more than 100 Russian cities and towns that day to rally against government corruption. The protests were one of the strongest showings by the marginalized opposition in several years.
MELANIA TRUMP BLOCKED BY G-20 PROTESTERS FROM LEAVING GERMAN GUEST HOUSE
Nearly 2,000 people were detained at the protests, most of them in Moscow and St. Petersburg.
Navalny was photographed arriving at his Fund For Fighting Corruption Office on Friday, but he did not make a comment to the media.
TRUMP, PUTIN SET FOR FIRST-FACE-TO-FACE MEETING DURING G-20 SUMMIT
Navalny, a Russian anti-corruption campaigner, plans to challenge Putin for president in 2018, but the Central Election Commission said he is unqualified to run because of an embezzlement conviction, according to Reuters.
The opposition leader was originally sentenced to 30 days in jail but his sentence was reduced by five days last month. He had been arrested outside his home before attending the protest in Moscow.
The Associated Press contributed to this report.